Product Homepage
-
http://www.kingston.com/us/usb/perso...siness#DTU30G3
Specifications.
Quote:
Capacities: 32GB, 64GB

Speed: USB 3.0: up to 150MB/s read and 70MB/s write
USB 2.0: up to 30MB/s read and 20MB/s write
Lets see what Kingston has to say about the DataTraveler Ultimate G3.
Quote:
Kingston's DataTraveler® Ultimate 3.0 Generation 3 (DTU30G3) features USB 3.0 technology, which enables incredible data transfer speeds up to 150MB/s read and 70MB/s write (in USB 3.0). Now you can transport high-resolution photos, HD videos, music and more with incredible speed and ease. Its attractive, capless design complements Mac products and other stylish mobile devices. DTU30G3 is Mac and Windows compatible and backwards compatible with USB 2.0 ports. It's backed by a five-year warranty, free technical support and legendary Kingston® reliability.
Packaging.
So it comes in a plastic blister pack, nothing more.
The insert just mentions the warranty.
The drive.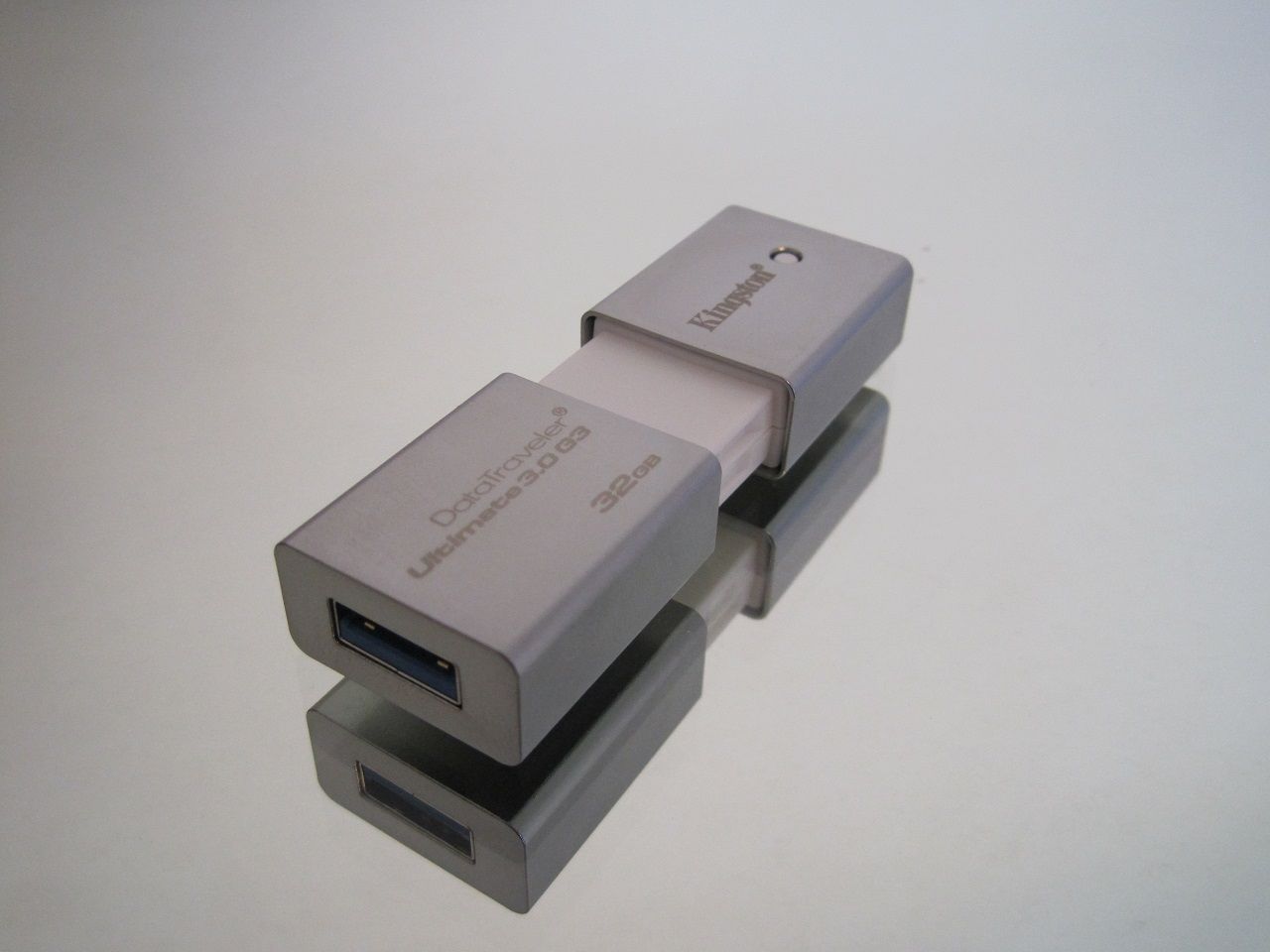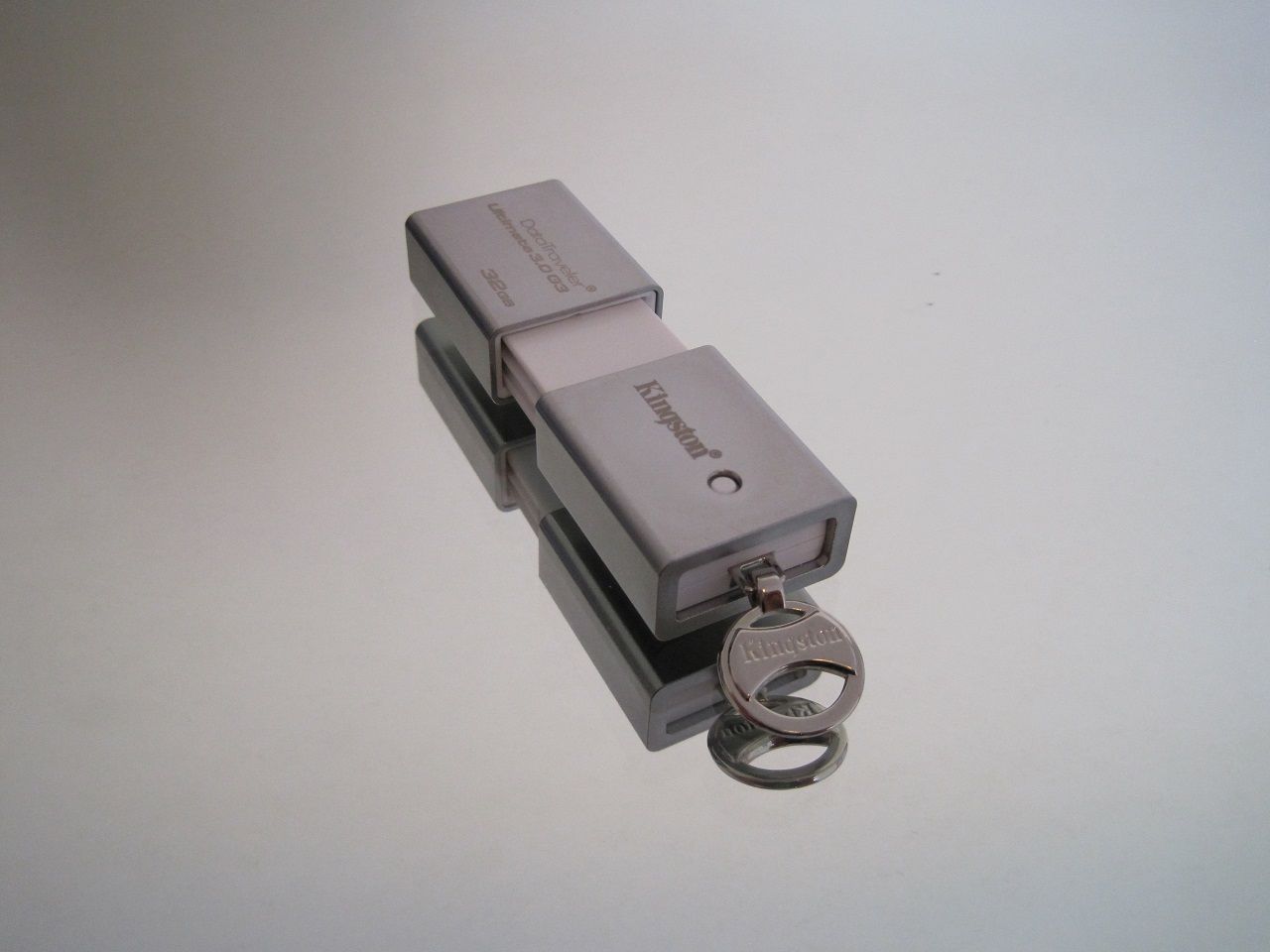 Nice brushed aluminium casing looks nice but a bit of a finger print magnet.
Push the two parts together to access the drives port.
Size comparison.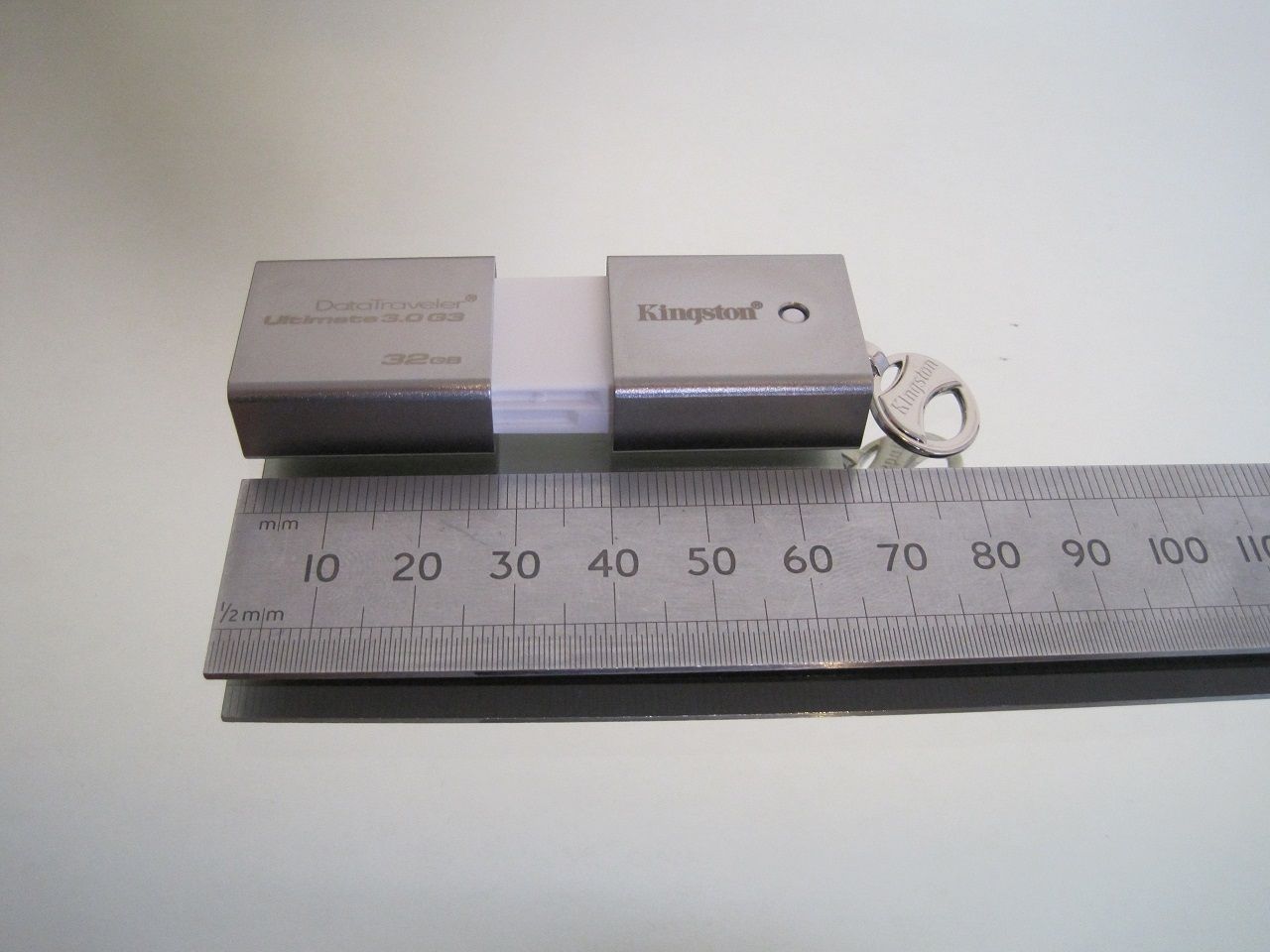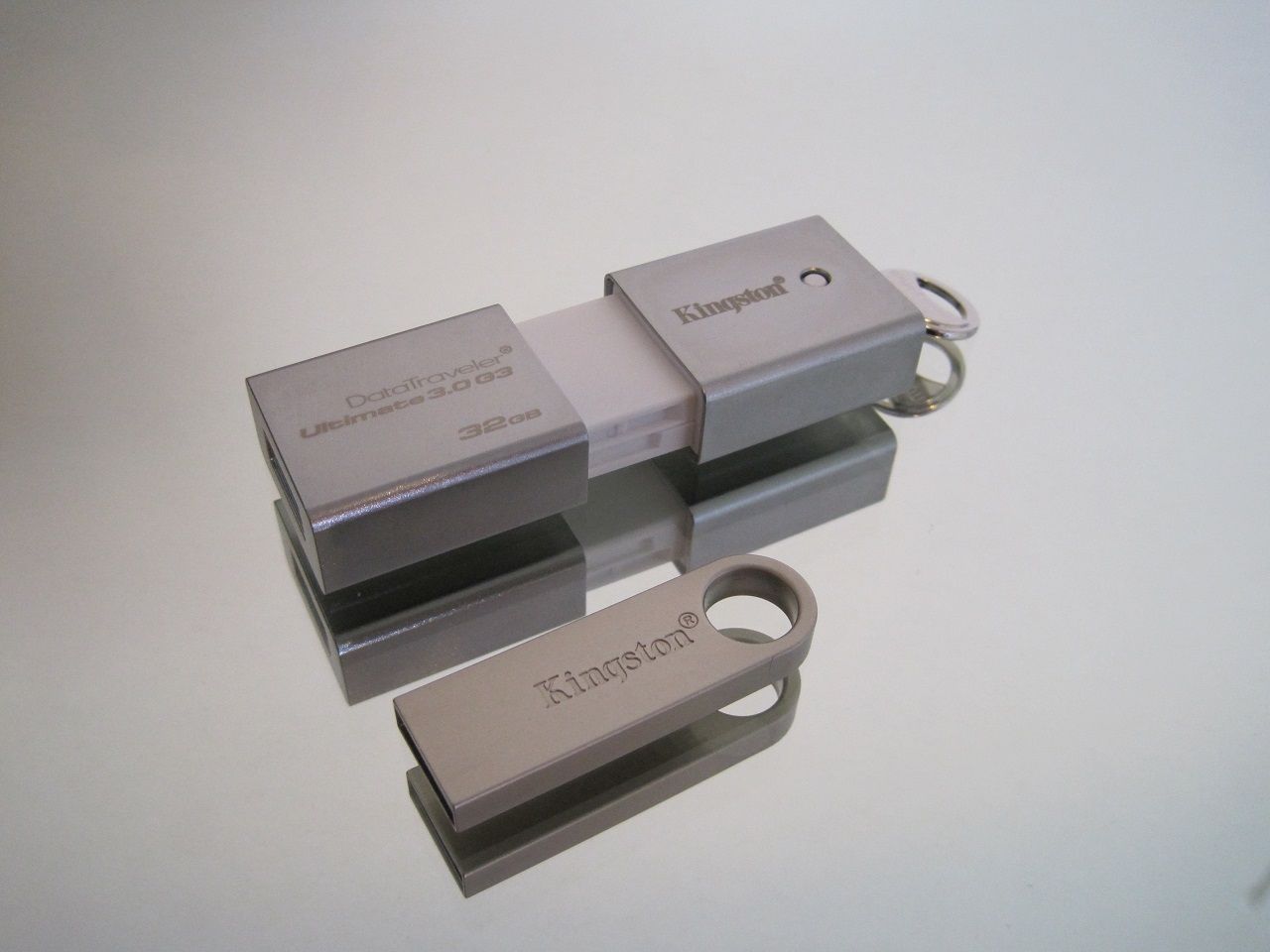 It is bulkier than other thumb drives I have had before, the lower picture shows it next to a Kingston SE9.
Test setup.
Quote:
Well the test setup is just a Z77 board which has native USB3.0 support and an Ivybridge CPU.

Test programs used are,

• Atto.
• Crystal diskmark.
• HD Tune.
Performance.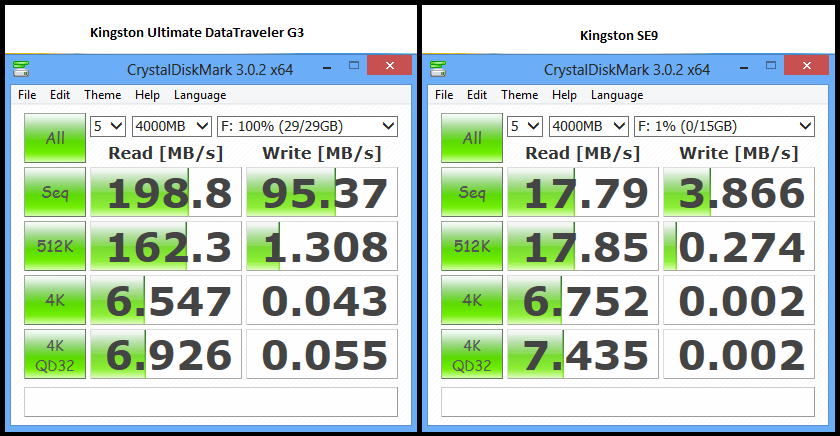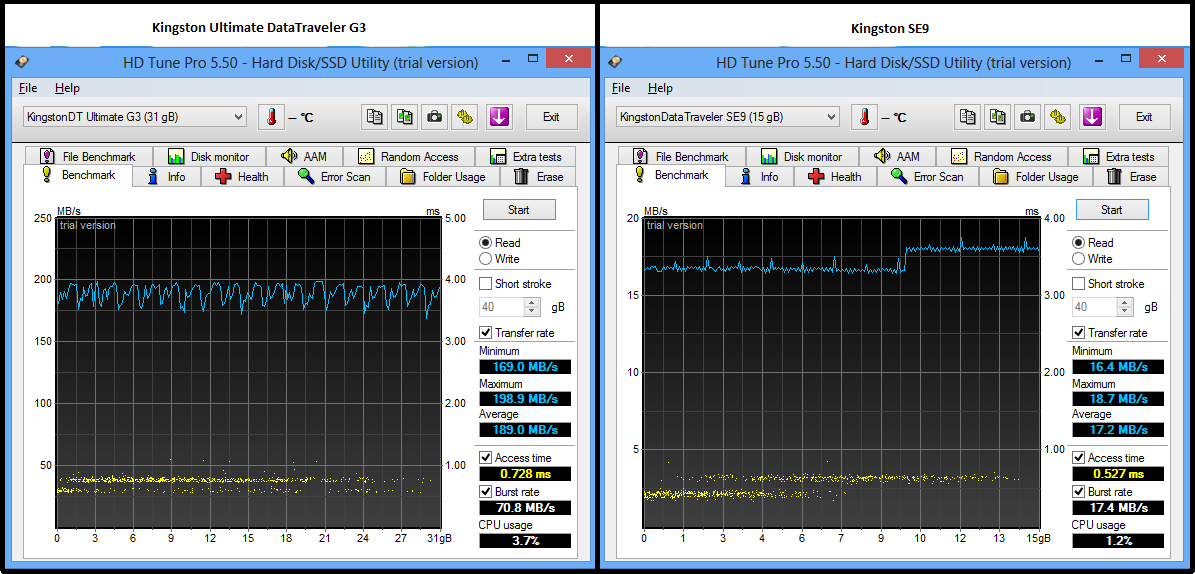 A complete demolition of the older USB2.0 drive by the increased bandwidth of USB3.0.
I also timed how long it took to send a 10.8GB MKV file to both drives and the results are,
Kingston Ultimate DataTraveler G3
: 2 minutes 27 seconds.
Kingston SE9
: 43 minutes.
Final thoughts.
A rather nice if rather big USB thumb drive with what appears to me to have good speed.