Joined

4 Aug 2009
Posts

1,727
Location
Recently I bought an Antec 900. However I've been a bit disappointed with the amount of space inside for cable management, and since I'm broke I won't be getting a new case anytime soon. So, I've been thinking of some mods for it, which should hopefully make things a bit better.
First off. I have a MSI P35 diamond mobo, and it's really quite a nuisance as it has these these 2 power ports on the left side of the mobo (indicated by red in the following picture) Getting the two cables there, whilst still making the insides looking neat is quite annoying, the only way that I can get at least one of the cables there, is to put it behind the GPU. Does anyone have any suggestions of what I could do by looking at this picture?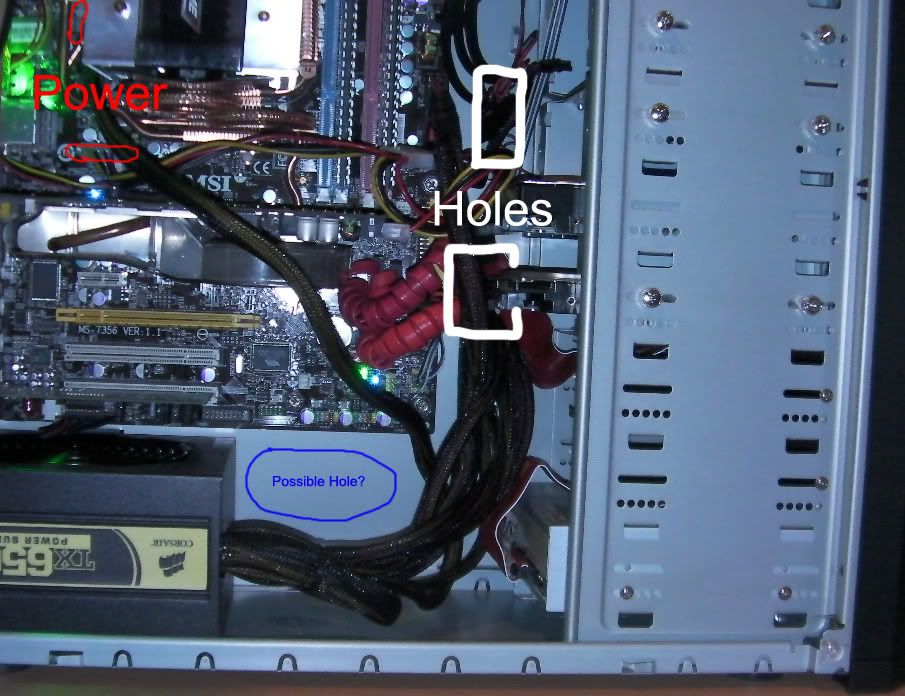 Also, Antec have stupidly only given two holes for cable management (indicated in white). Do you think making a hole, indicated in blue above would be a good idea, to try and disperse the cables?
The next two pictures are just some zoomed shots of the power ports on the mobo, just incase you want to get a better idea of how it looks.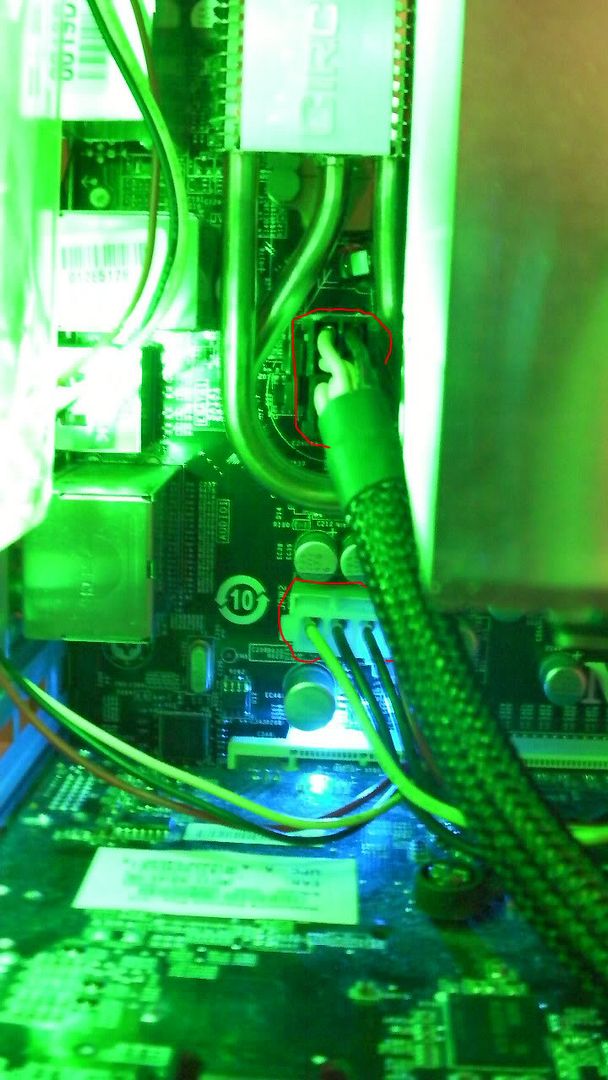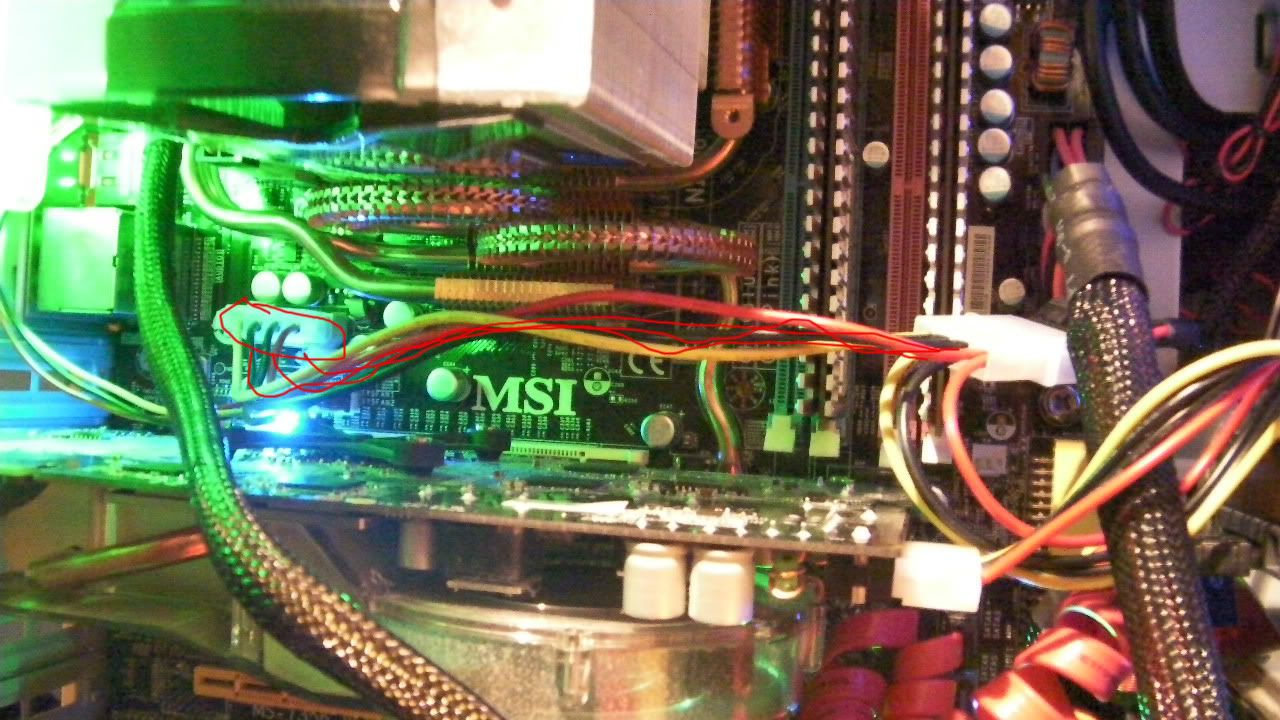 Also, I just picked up my corsair 650w the other day, and that's why it looks like a bomb just dropped inside my case, since I haven't spent too much time on making it looks neat until I get a better idea of where I want to go with the case. Here's the next question, is there a way to disconnect cables from a corsair psu? I realized I don't need every single one and they are just making a mess being there.
And finally, I hate the grey color inside the case, if I wanted to paint/spray paint it to another color, such as black or green, what kind of paint/spray paint should I be looking to use.
Thanks for reading through. This will be my first time actually making a project from my PC, so thats why I've had a few questions, so if I get the answers i need then maybe you'll see a project log for it soon
Thanks in advance and look forward to your replies
(sorry for ****e pics, couldnt be bothered to take my nice cam out, also sorry if the images are a tad big)