I have not long upgraded from two 5850's. Even though the performance in games is great, I've run some benchmarks and cannot help but feel a bit downhearted.
First off, my 3D Mark 11 score was lower than before. It has gone from 7669 down to just over 7500. 3DMark Vantage comes in at around 25300, though I didn't do any tests before. PC Mark Vantage comes in at 19108, it was around the same before.
GPU: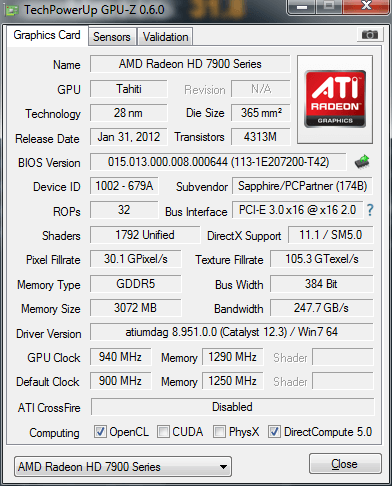 CPU:
Heaven, using the settings in the benchmark thread:
Am I worrying over nothing? Performance in SWTOR and BF3 is fine but I can't help but feel I'm missing out on some performance?
Should I overclock some more? I tried higher settings but the games just froze, I've never upped volts on a card so no idea where to start as in how much extra to give.
System is otherwise as stable as you like, temps rarely go above 65 on the GPU, same for the CPU as well. Case is an FT02B.