My younger sibling was trying to park his car in a residential car park and he accidentally scraped the front bumper of another car. It was raining and he misjudged. He was trying to drive into the parking space while the other car was parked head front.
He told me the next day and I told him to immediately go down and leave a note on the driver's windscreen. As he was setting off to do it, he noticed it was too late as the driver of the car was already inspecting his car and my brother's car. The driver left a note on my brother's windscreen instead with his number.
He called him and together they had a look at their cars. The guy said he wanted to have the car repaired rather than going through insurance. He knew a body shop and wanted his car fixed there.
This body shop was 45 mins. drive from his house but only 10 mins. drive from my house. So, I told my brother I'll take care of it. I spoke to the guy and told him to meet up with me the next day at another body shop instead which was in the same car repair industrial area and only a few doors down.
He arrived half an hour early the next day and was at his preferred body shop! I told him to come to mine and he refused as his car was already parked there. I went to inspect his car and noticed that the body shop owner had parked up another four cars behind him. So, he had no way of moving his car quickly.
This was the damage ( 2015 diesel BMW 640 , bronze ) :
A scrape ( I did the nail test and my nail did not sink in ) and a circle above with paint missing.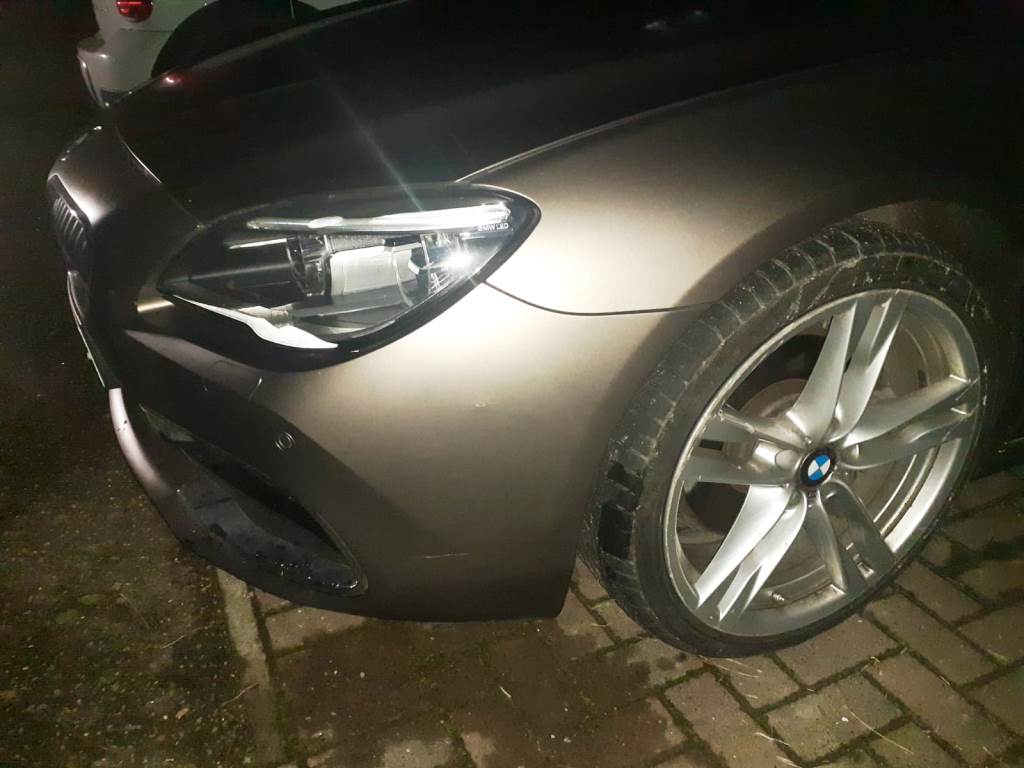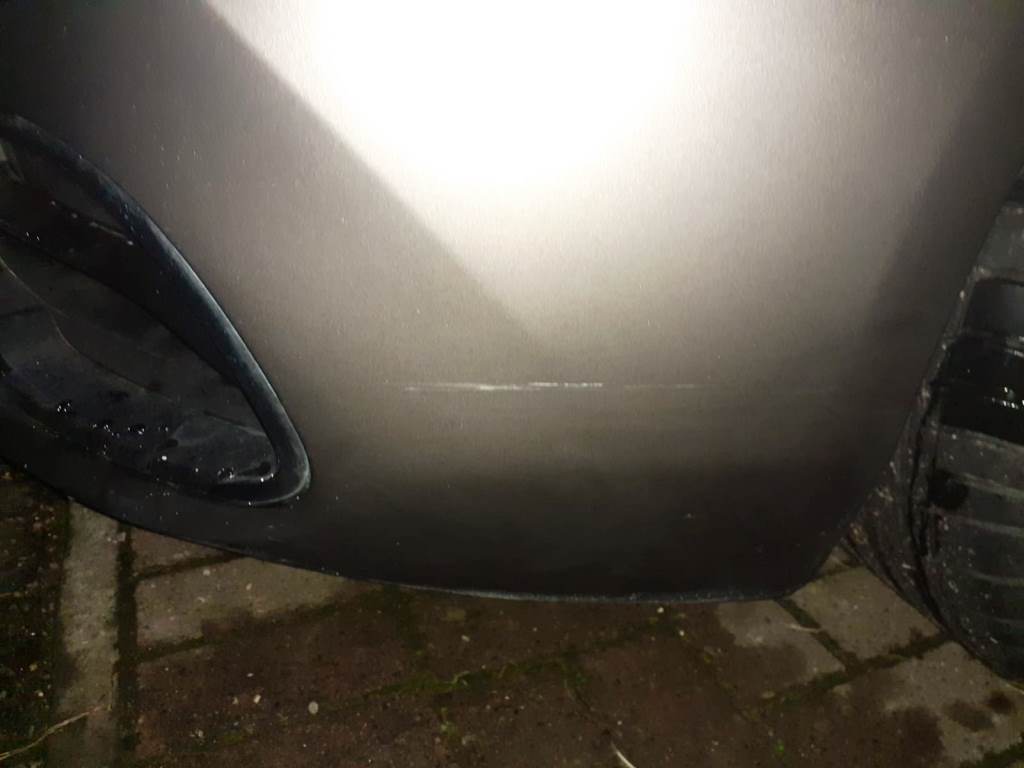 This was the damage on my brother's car btw :
I spoke to the body shop owner and he said it would cost £300 as the car was matte and the whole front bumper needed to be resprayed completely. I told him I would pay £250 and the guy agreed as apparently the driver was a regular of his.
I went and spoke to my body shop and showed them pics and they said if it costs £200, just give the guy the money and be done with it. I went back to the driver's body shop and paid £250 ( cash ) and asked for an invoice which he gave me.
Whilst I was home, I checked the driver's body shop company details and the owner is from East Europe. The driver is also from ... guess where .... and they even spoke in the same language in front on me when I was there.
Have I been ripped off ?
How did the driver know that it was my brother who scraped his car ?
Why would that driver drive 2 x 45 mins. in total to this body shop ?
I have a feeling the driver didn't fix his car and pocketed majority of the money. In which case, should I have instead told him - F off, go through your insurance. But, what if he did - then my borther's insurance would increase considerably and he only has 2 year's NCD as he has started driving recently.