Joined

11 Nov 2002
Posts

3,946
Location
Hi guys,
I'm currently building a website about relationships. I want a picture of a cartoon couple, either walking hand-in-hand, kissing, or a cool looking girl/boy standing seperate from each other.
This is the kind of thing I'm looking for (the cartoon in the middle):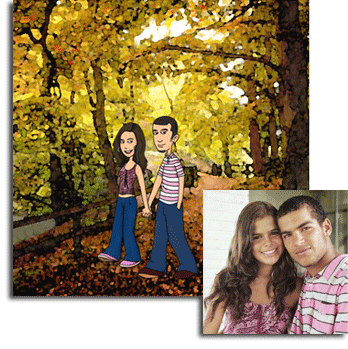 Or even maybe something a bit more hip and cool.
If anyone would like to get some drawing practice in, or just do this as a favour, it'd be much appreciated!
Thanks alot!