Joined

28 Mar 2005
Posts

13,678
Location
These bad boys: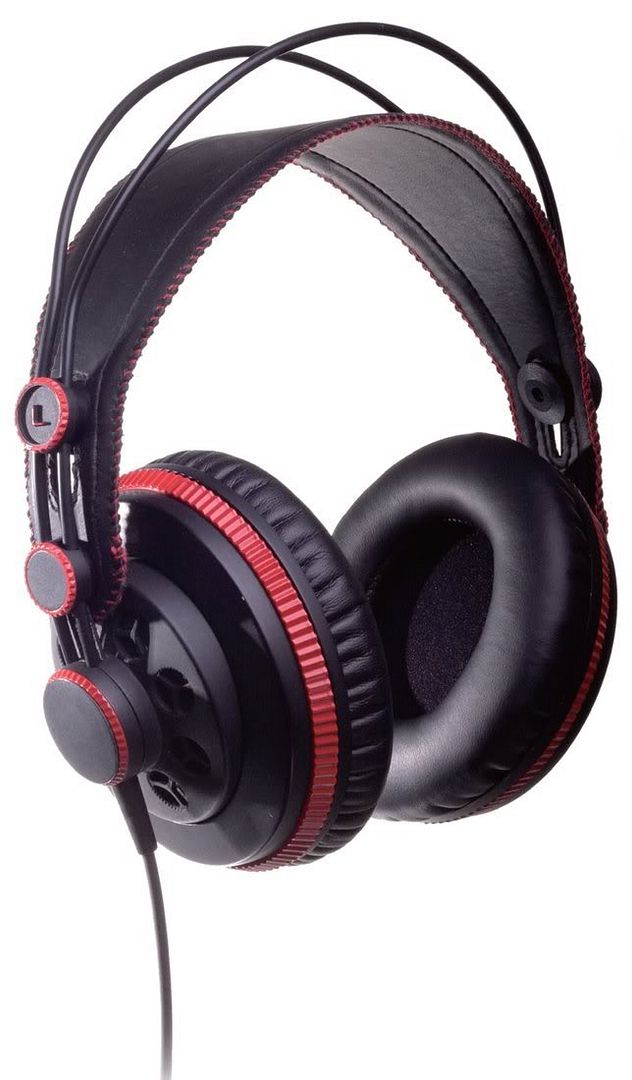 What's that you say? They look like knock-off AKG K240s? Well maybe that's because they are. Some people reckon they're OEM 240s, and if so they look like they have a few cost cutting 'downgrades', aesthetically at least.
Seemingly most of the Superlux headphone range sucks hard, well according to headfi that is at least (most of them over at headfi have a strong dislike of clone cans and amps for various reasons, which I totally understand). However, there are a few people who seem to rate the HD681s rather highly, especially based on their ridiculously low price. Other Superlux cans closely resemble those made by Beyerdynamic, and are apparently trash.
Personally I have little qualm in purchasing a clone if it means saving a few dozen quids. The K240s are relatively expensive at ~£75. The HD681s usually come in at about £30, but they're on offer on eBay at £14.99 delivered from one seller (very helpful guy - they were up for £26.99 delivered yesterday when I ordered them, and he contacted me in the afternoon saying that they were reducing the price of them later in the day and would refund me the difference). You get what you pay for? Perhaps. I have a pair on order, so I'll let you all know how they are.
They'll be running against my Senn HD580s, a really nasty pair of Technics cans that somehow cost £30 but sound more like 30p, and my memories of a pair of AKG K141s that I had a while back. I'll be running them off a Grado RA1 clone that I threw together a couple of years back for testing. The main reason for the purchase of these cans is to replace the aforementioned utterly diabolical Technics cans that I use when I'm waiting for my RA1 batteries to charge.
Laughably translated blurb:
Superlux HD681 Semi-open Professional Headphones

Precise Sound, Comfortable Fit

- High efficiency and wide dynamic range, and also a close company for mobile use
- Self-adjusting headband for great fit and maximum comfort
- 1/8 mini stereo Gold plated contacts, plus 1/4 adapter
- Single-sided, straight OFC cable
- Accurate and detailed sound amazes your hearing experience
- Must have in a very affordable price and professional audio quality

Exciting
Check out the workmanship and price, you get surprise. People says price killer and HD681 is the one. Competitors start to damn HD681 is a very bad boy, but users say what a wonderful piece. Put on the HD681 headphones, and you almost cannot feel it exists. What a comfortable monster!

Touching
Fit HD681 headphones on your head, and play the music you like, and people can see your face change and smile. You start to lose sight of headphones, but just enjoy music. Accurate and crystal detailed music surrounds in your mind and touch your heart.

Warning
Boom! Watch out your ears! HD681s high efficiency and wide dynamic range might hurt your precious hearing ability. Carefully adjust the music volume when using HD681 headphones and HD681 is the monster to offer you punch and power. Attention, and get ready to rock!
And some specs:
* Type - Dynamic, Semi-open
* Driver - 50mm, dome type, neodymium magnet
* Sensitivity - 98 dB (SPL/mW)
* Frequency Range - 10 to 30,000 Hz
* Rated Impedance - 32 Ohms
* THD <0.25%
* Max Input Power - 300 mW
* Cord - Single Sided, Straight. 2.5 meters (8.2 feet)
* Connector - Gold plated stereo 1/8" mini jack
* Adaptor - Screw on, gold plated, stereo 1/8" mini jack to 1/4" phone
* Weight - 220 g (8.3 ounces)
Last edited: