Following my Cadwell Park thread and our visit today to Cadwell Park, I thought I'd do a little update on the 318iS.
I've had it just over a year and am helping it grow old disgracefully. This is how it looked when I picked it up with about 143,000 (iirc) on the clock. It was 14years old, unmolested and a daily driver for it various owners over that time, the last being Rotty's other half. I signed on the dotted line and promised to look after it.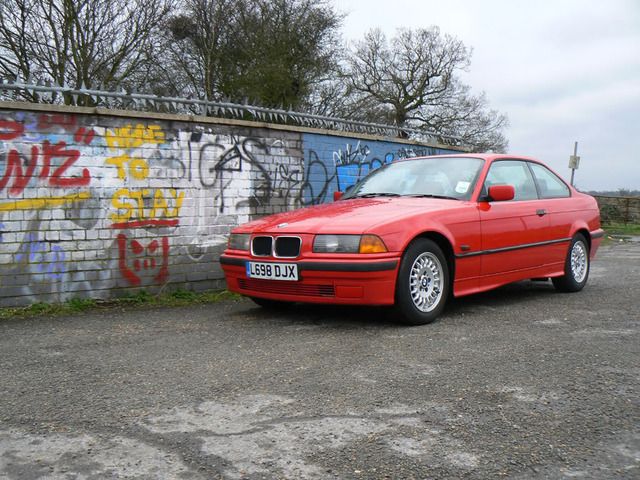 Its first outing was to the Nurburgring, a great trip on all accounts getting the car on both circuits over there.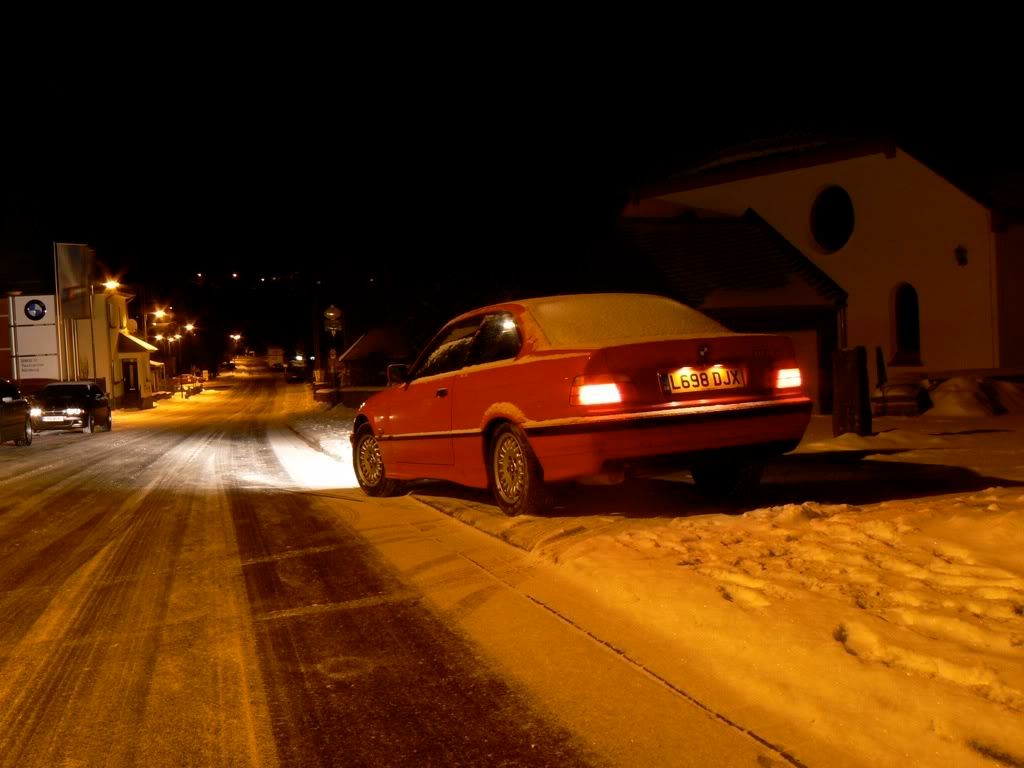 The cold and the shock of being revved to the limiter and nudging 130 on the Autobahn was enough to kill an HT lead. A cheap and easy fix and it was back on the road.
Once back in the UK we did a Car Limits day in it on an airfield. £40 for the day and various courses set up to drive around (high speed cornering and short circuits). Great fun and very cheap.
After realising the car could take the abuse, Conanius (with his S2000) and I started racking up the track days.
The first one in my 318 was Bedford last August which identified an understeer issue followed by snap oversteer resulting in various spins during the day. I had the car laser aligned on a Hunter machine and fitted new wheels and tyres (Michelin PS2s).
The alignment and bigger wheels tyres transformed the car as we found out in December again at Bedford and was finally keeping up with cars it shouldn't have: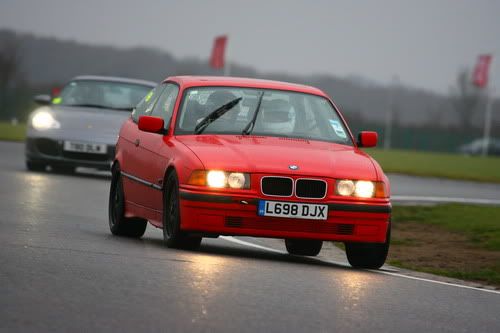 Since then we've been back to Bedford twice more and today I took it up to Cadwell Park today. It has been a hoot on the track, is quick enough to keep up with the traffic, and importantly has not cost me a fortune over the last few months to put regularly on the track.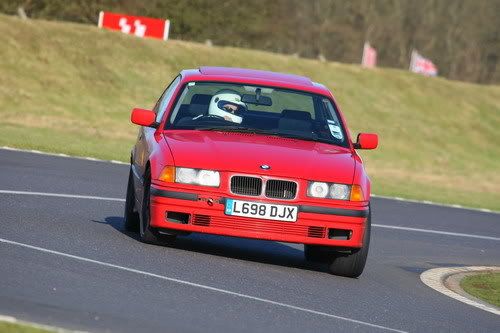 Cosmetically it's evolved a bit with a various bits of plastic tat stuck on but otherwise it's pretty mod free. I swapped the SE seats out for the firmer, bigger bolstered Sport ones which cost me less than £100 to change and most of the interior is now sitting in our garden shed.
It's had a few issues, but nothing difficult or expensive to fix and has generally been reliable on the track.
In 3,000 miles, 5 oil, 1 coolant and 1 brake fluid changes it's been a huge amount of fun and has removed the stress involved with tracking a daily driver. I've learnt a lot about driving as well as learning about how things work under the bonnet.
So now I must apologise to Rotty's missus for every time I've slid, spun and shot through the red line with a mis-timed gear change, but it's been so much fun doing it