Hi Guys
New from Bitfenix, the Ronin takes on a thriving case market and brings a list of new features. This is Bitfenix doing what they do best. Innovation
A huge side window with the ugly stuff blanked off. No nasty HDD cages on show, but instead, focus on your core hardware.
Plenty of ventilation as well as sleek classic design ethos makes the Ronin a real.
240mm radiator support for the ever increasing large capacity LCS units and bespoke Watercooling solutions.
USB3.0 performance ports in convenient locations.
The Ronin has been designed with the user in mind. Simple to build in, elegant gaming chassis with a great price point.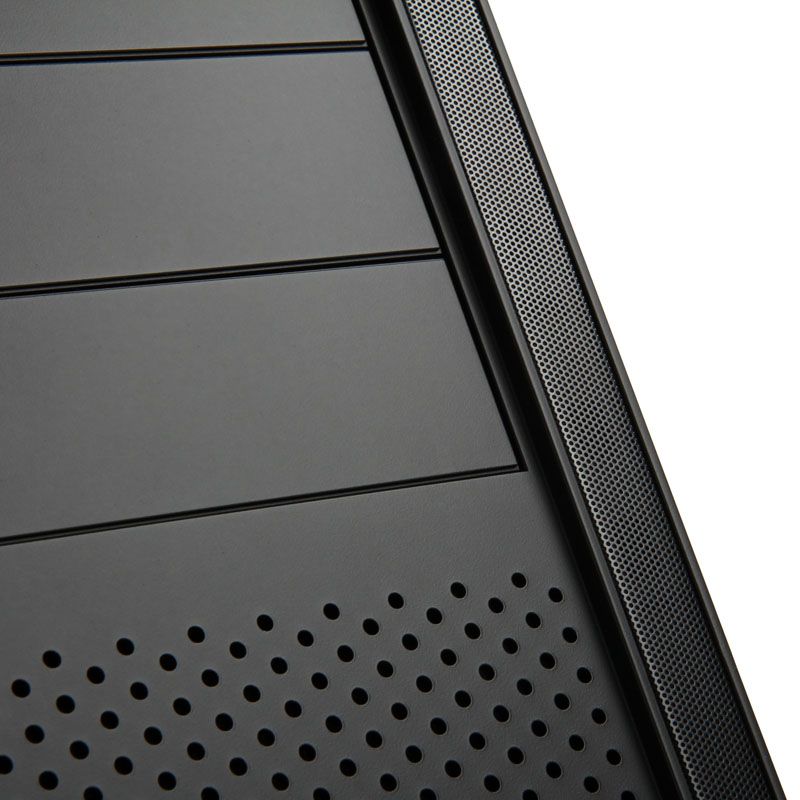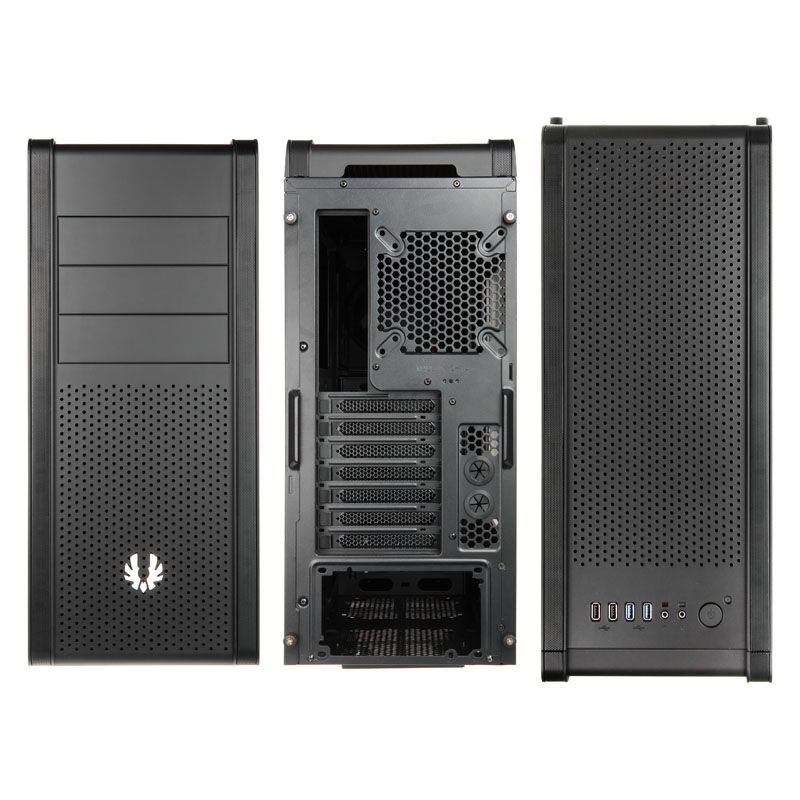 BitFenix Ronin Tower Case - Black @ £69.95 inc VAT
A warrior without a master, a chassis without limits. Ronin combines a dark, stealthy design with enhanced hardware compatibility for a case built for vengeance. Removable micro mesh strips provide additional ventilation and customization options, while the large window side panel with innovative Stealth Cover enables you to simultaneously show off the hardware you want and hide away the parts you don't. To keep things frosty, Ronin can be outfitted with up to five fans, or a top-mounted 240mm water cooling radiator for superb cooling potential. Install up to six HDDs or SSDs inside the included FlexCage™, or slide out the middle section for direct airflow to even the longest graphics cards. Equipped with a bevy of DIY friendly features and signature BitFenix SofTouch™ Surface Treatment, Ronin vanquishes your opponents in style.
Features:-
- Sleek Modern Design: Smooth curves with removable micro mesh strips
- Huge Window Side Panel: Clearly see the hardware inside
- Innovative Stealth Cover: Hide away ODDs, HDDs, PSU, and unsightly cables
- Superior Cooling:Install up to five system fans or a 240mm water cooling radiator
- Removable FlexCage™: Install six HDDs/SSDs or remove middle section for extra long graphics cards
- SuperSpeed USB 3.0: Two ports included for ultra-fast file transfers
- BitFenix SofTouch™ Surface Treatment: Luxurious matte finish and soft feel
- Trouble-free Installation: Tool-free drive locking mechanisms, magnetic bottom dust filter
Specification:-
- Materials: Steel, Plastic
- Colours (Int/Ext): Black/Black
- Motherboard Sizes: ATX, mATX, mini-ITX
- 5.25" Drive Bays: x 3
- 3.5" Drive Bays: x 6 (3 + 3)
- 2.5" Drive Bays: x 6 (3 + 3)
- Cooling Front: 2 x 120mm (1 included)
- Cooling Rear: 1 x 120mm (included)
- Cooling Top: 2 x 120mm (optional) or 2 x 140mm (optional)
- PCI Slots: 7
- I/O: 2 x USB 3.0, 2 x USB 2.0, HD Audio
- Power Supply: PS2 ATX (bottom, multi direction)
- Extras: SofTouch™ Surface Treatment, magnetic bottom filter, tool-free drive locking
- Dimensions: 205(W) x 483(H) x 505(D) mm
Only £69.95 inc VAT.
ORDER NOW