Here we have a 5950X cooled by a Thermalright Le Grand Macho RT with no fan on it. Instead, air is supplied by a case fan through a duct. This reduces the number of fans by 1, while ensuring that air can only enter the case through the dust filter on the case fan.
But what is the best way to duct air from the fan to the heatsink? Is a duct even helpful? Here's a comparison between no duct, a tubular duct that stops short of the heatsink, and a square duct the wraps around the sides of the heatsink.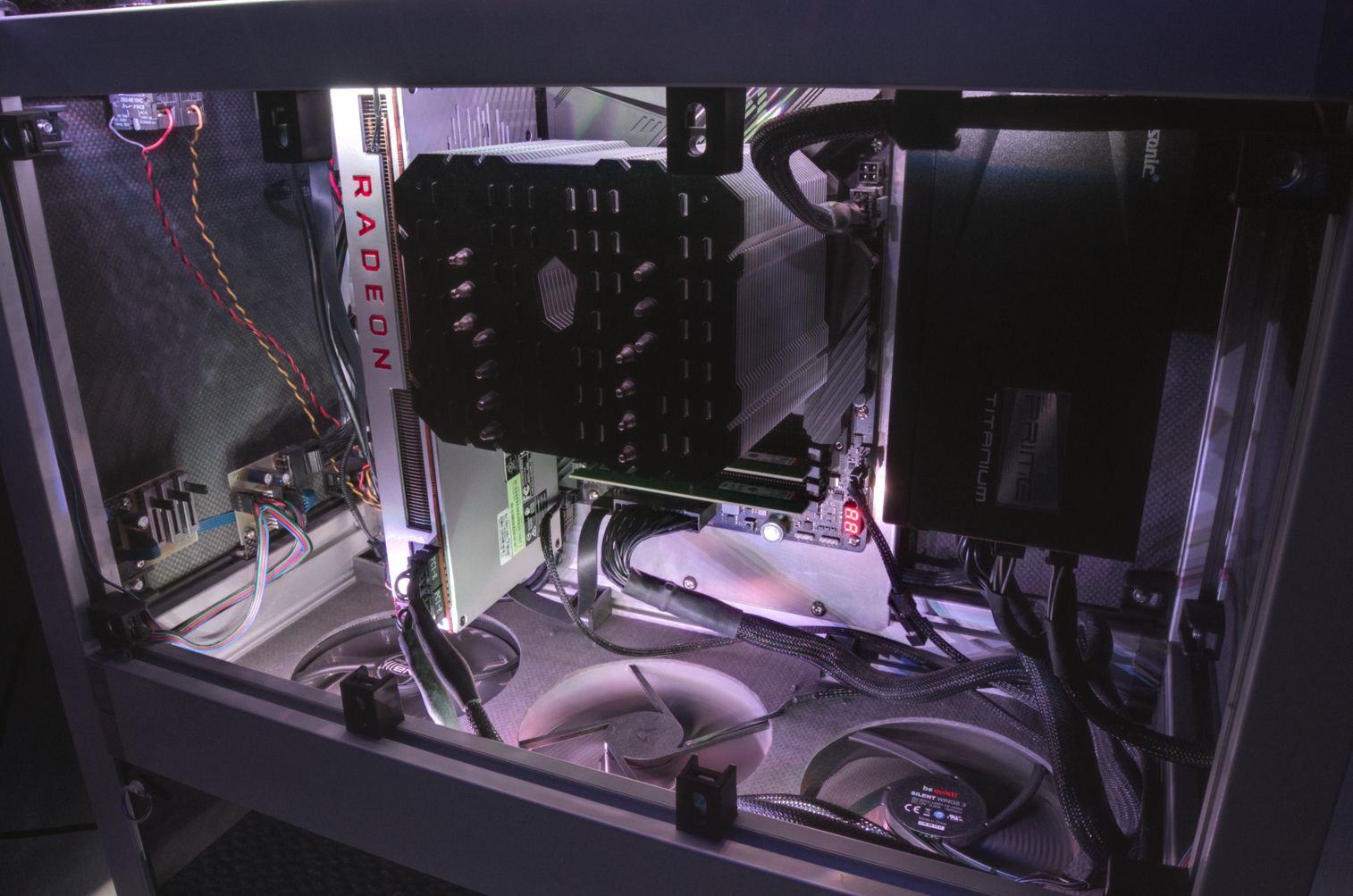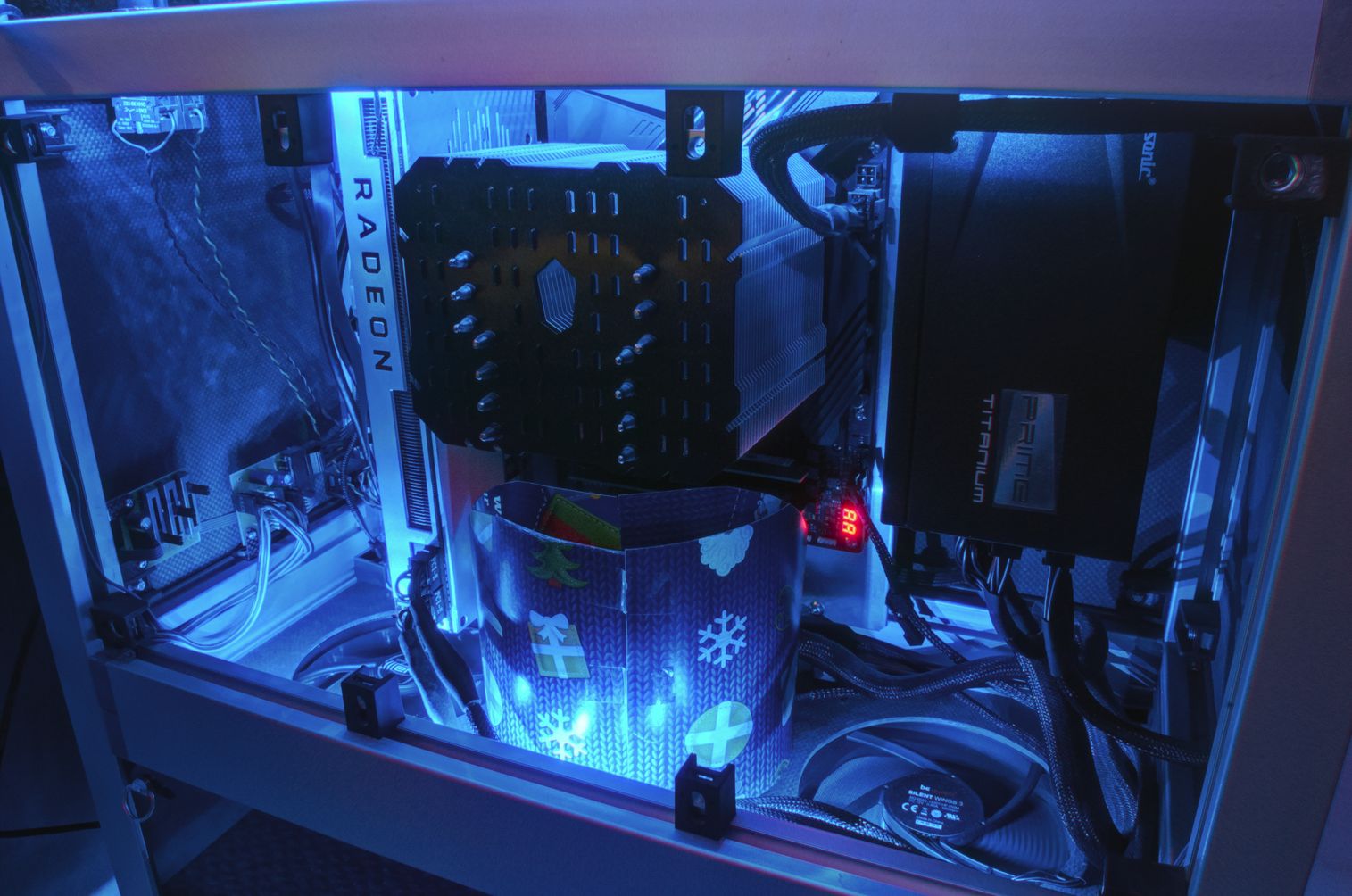 The tube is made from a box of Christmas chocolates, because it has pictures of snowflakes on it, which are cold.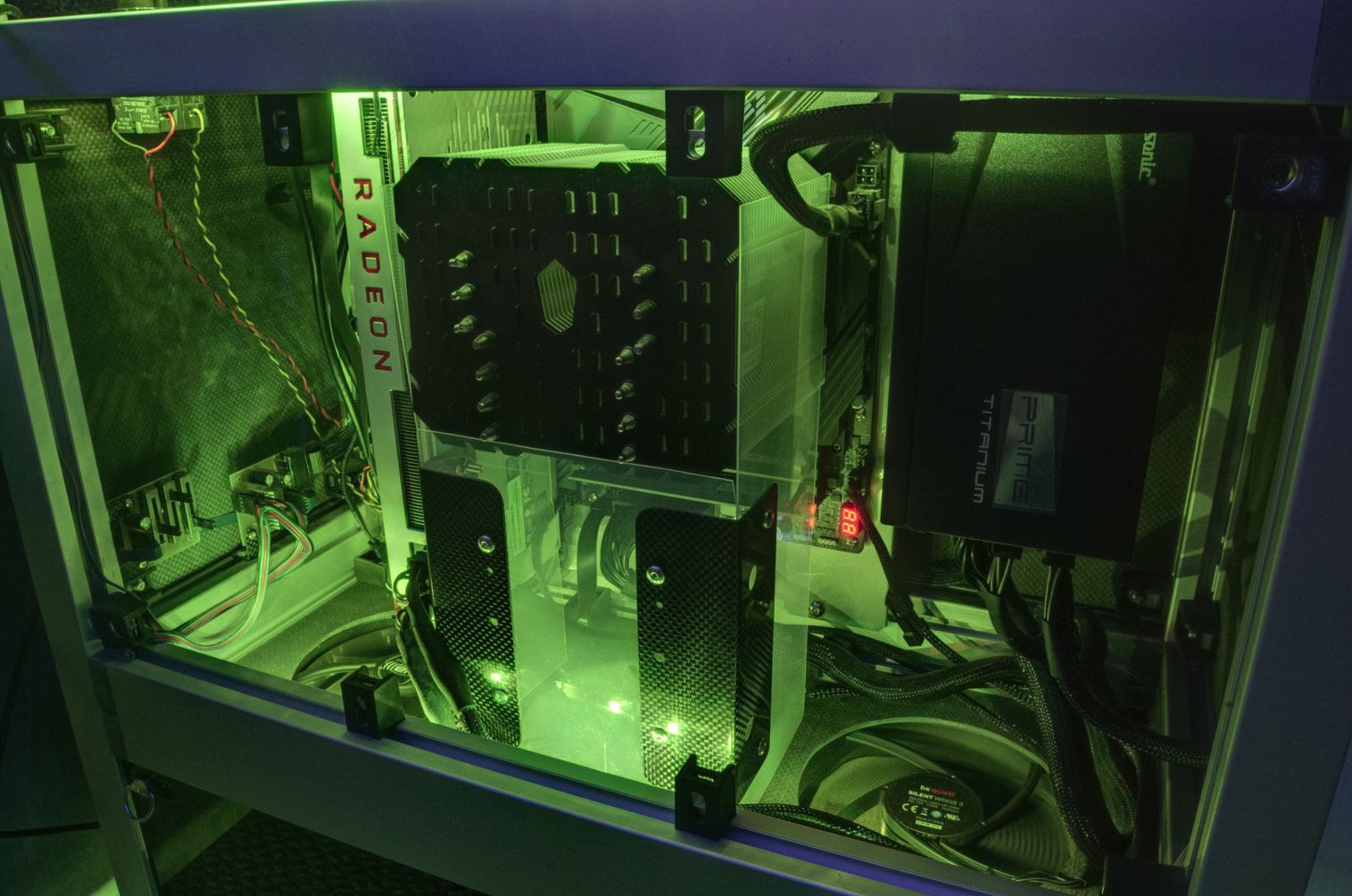 Only 3 sides are covered, since I still want airflow over the RAM and other surrounding components.
The chart covers about 12 minutes of full load (140W), with the square duct the clear winner.
At some point I'll have to do some similar tests with the GPU, although it's less obvious what would be effective there.