been doing some online aptitude questions for practise (failing like anything on the maths) and came across this one: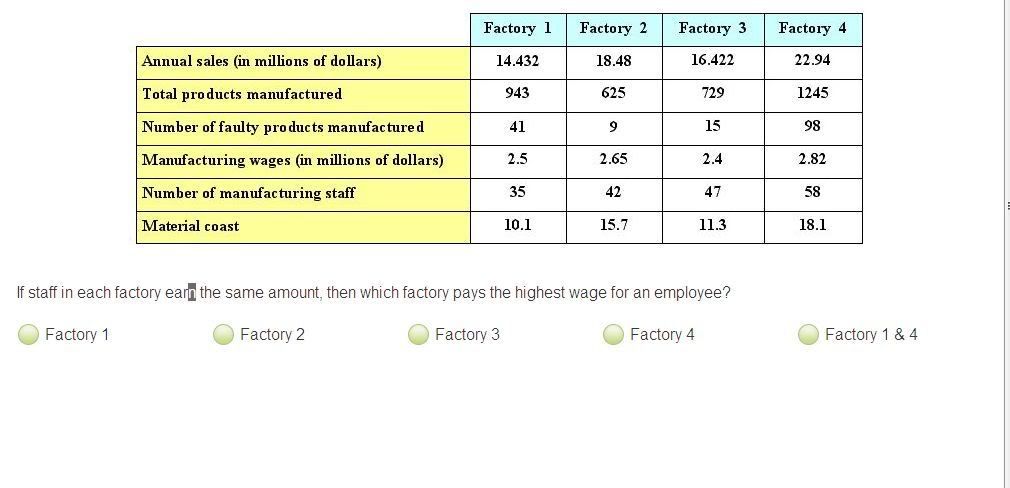 Surely if the staff earn the same amount then the wage is equal across all factories?
Poorly worded or me being a div? I've given up on this test as there were other examples of other poorly worded questions and me not be able to get the answers they list.