Joined

11 Jul 2011
Posts

1,525
Location
Started at 8am yesterday morning....had a heavy box thrown at my genitals, turned out to be my GPU block
Then waited all day till 4pm for my OCUK delivery.....so lets begin, with my very short photo expedition as I was that excited, I forgot to take photos
All of the junk, lots and lots....and I used all of the tubing....
140mm spectre pros in the roof (had to make some modifications to get the bolts through the holes.
280mm rad in the roof......it was tight, had throuble with the CPU 8pin.
All hardware in and figuring out where to route the last 2 bits of pipe from the 120rad - GPU - bay res.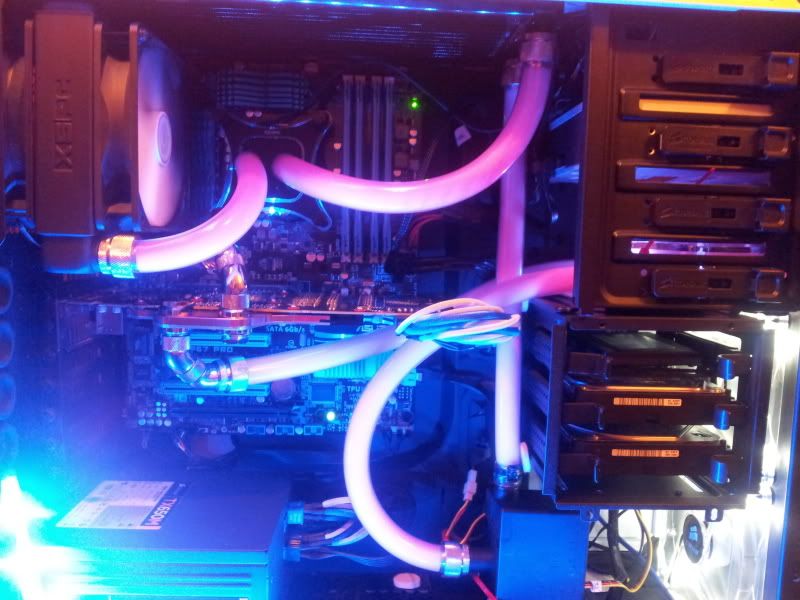 And all finished. Im actually glad the OH talked me into buying pink fluid, red would of looked odd and blue would be too overpowering with the blue LEDS and mobo.
Now just to fix the PSU and pump noise