Joined

22 Jul 2010
Posts

533
Location
After spending time wondering what to spend my money on I've deceided to go down the water cooling route.
My current rig can be seen in my sig, and I'm currently running on air with the Noctua DH14 /w standard fans which has done a great job for now (4.4Ghz @ 1.240v = Idle 29C/Load 57C - As of time writing this)
Today I drilled the rivets out holding the HDD bays in place, now I have a nice empty space ready for a radiator where the bays where at bottom/front.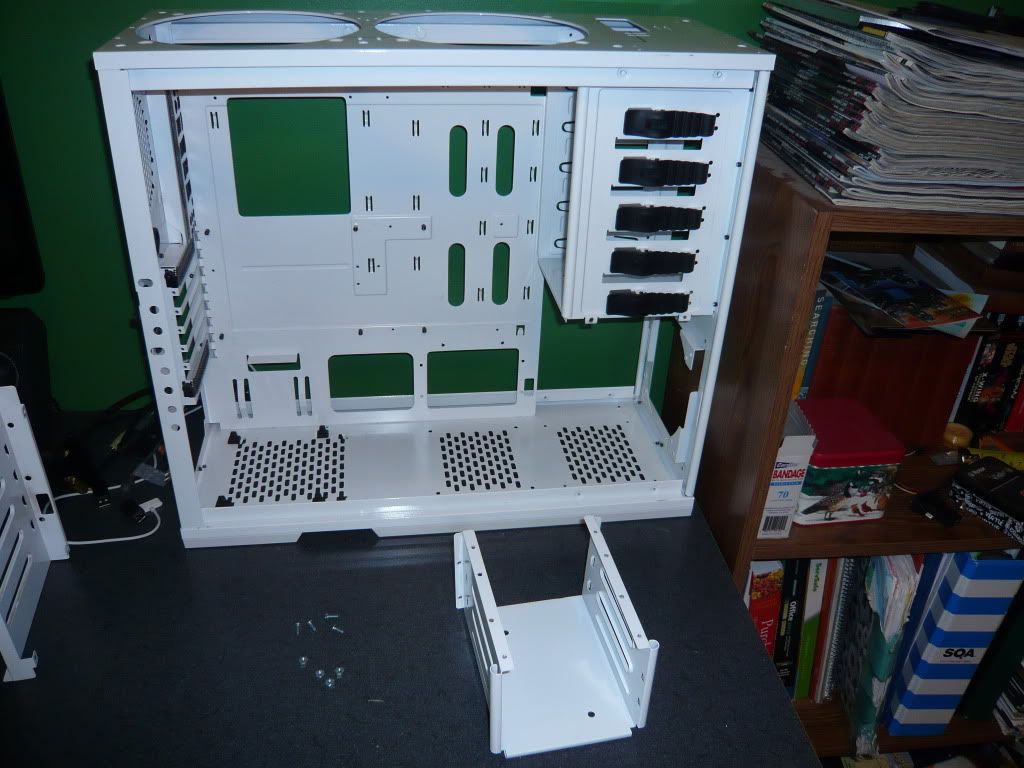 I only have two HDD's. One is a SSD which is going to be mounted like this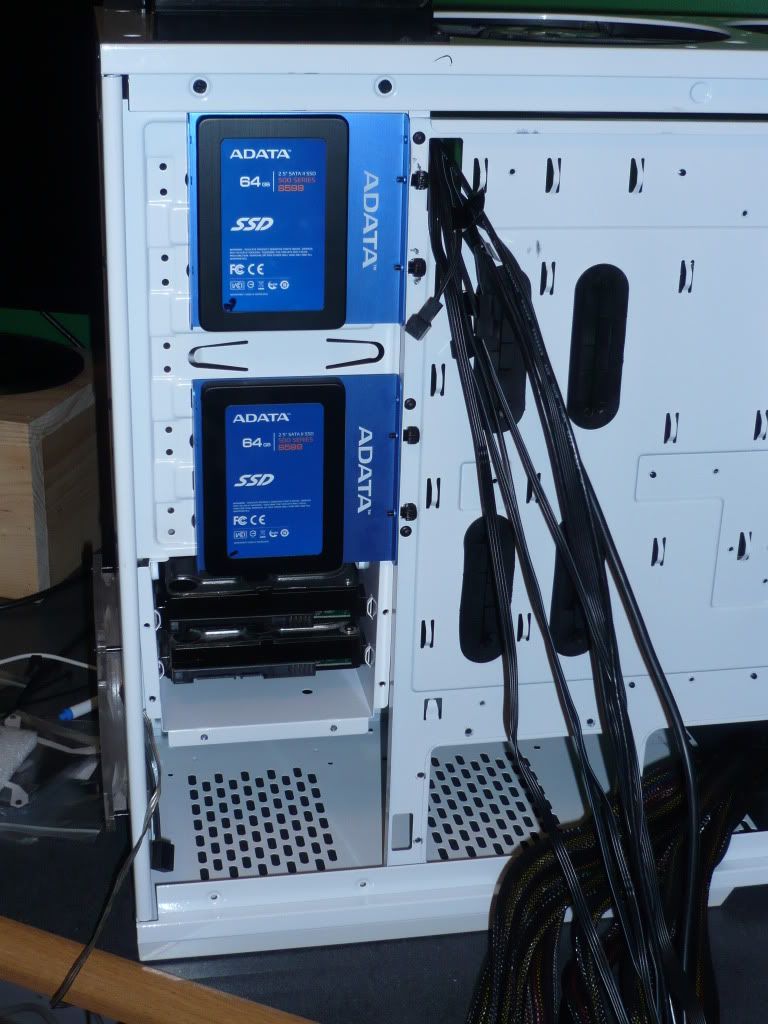 My remaining SATA HDD is now mounted on a £3 3.5' to 5.25' brackets under the optical drive.
----------
These are my ideas so far, a thinner 360mm radiator at top which will
just
fit in place with minimal clearance of the RAM modules and VRM heatsinks. Plus a 240mm radiator at the bottom in the nice open space now created.
Only question now is would you prefer a thicker top 360mm radiator and thinner fans or slimmer top 360mm radiator and thicker fans?
Due to the Phantom restrictions I can only use two fans in 'pull' configuration as I don't want to loose the top mounted USB/Sound headers.
The other option I have is run two 240mm radiators which would both have full push/pull fan setup.
I also don't know how I would mount the pump but I presume it comes with a T-bracket and it would be a simple job of drilling fixing holes into the motherboard panel base.
Heres some pics of other Phantom projects to prove the 360mm radiators can fit upstairs...