Joined

24 Nov 2005
Posts

2,240
Location
Terrible name, im sorry but i couldnt think of anything better
The time has eventually come for me to build my own file server of sorts, i looked at many many NAS systems and nothing seemed to quite fit the bill, i wanted a machine where i could easily add in extra hard drives whenever i wanted to.
Another thing that put me off a NAS was the costs involved for what i wanted, so basically i set about looking at what i already had lying around, and compiling a list of what i would need.
I already had a case that i could use, it was an EZ-Buddie by pcchips/ecs, granted not the best looking case in the world but it has a few things going for it:
1) Its aluminium, so will be easily modified
2) Its small, the last thing i wanted was a tower case
3) It already has a power supply (external 200w brick)
So down to specifics, i will be running Windows 7 Home Premium 32bit, i am using this because both my home PC and HTPC are running it too, i bought 3 copies when it was first released so the last copy has been knocking around doing nothing.
Motherboard: Zotac NM10-DTX Wifi (many thanks Kanifee in the MM)
http://pden.zotac.com/index.php?page=shop.product_details&flypage=flypage_images.tpl&product_id=210
RAM: 1Gb or Possibly 2 of Geil 6400 800Mhz
HDD: 3 x 1TB drives, soon to have a 2TB added
this new server will do nothing but hold all of my ripped media (Movies, Music, Photos) and make it available to either the Home PC, HTPC or wifes Laptop, for that reason i wanted to make it fairly inconspicuous so heres my plan.
1) Fill the entire front panel, paint it entirely white and just have a silver On/Off anti vandal switch with Green ring in the centre. possibly keep the rest of the chassis and side panels in original Aluminium...thoughts?
2) Remove some of the internal metalwork, trying to retain some strength in the chassis, but leaving enough room for a HDD cage to be fitted.
3) Fit a 4 or 5 bay HDD cage, riveted to the base
4) Somehow fit a 120mm Fan (slow speed) to the front, but keep it covered and have the air intake vents on the bottom and sides of the front panel (very similar to a Lian Li A05b)
5) Probably use 20Gb of one of the HDD's for the operating system rather than have a seperate HDD just for OS
Well this is what i am starting out with.....
http://ixbtlabs.com/articles2/ecs-ez-buddie/
How it was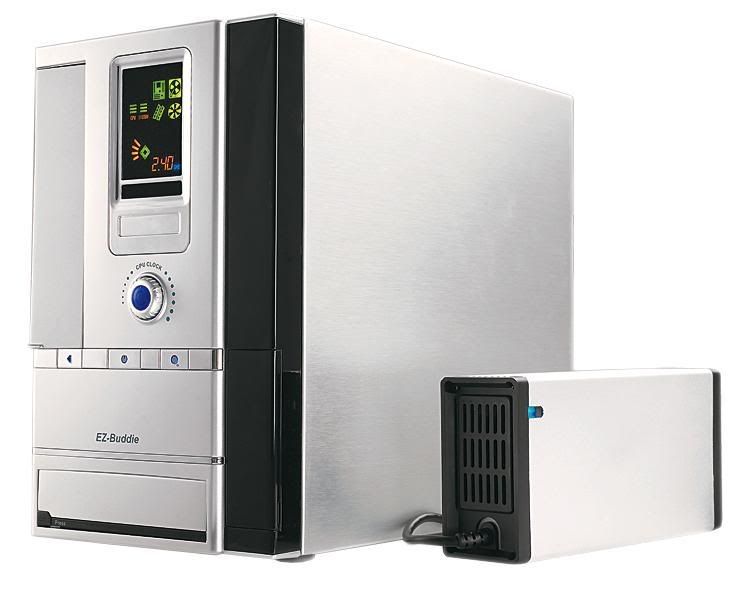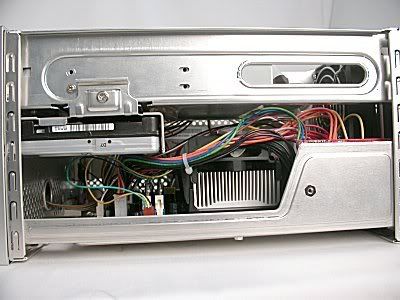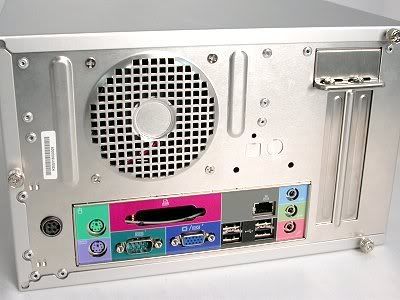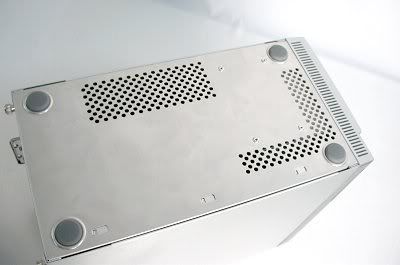 How it looks now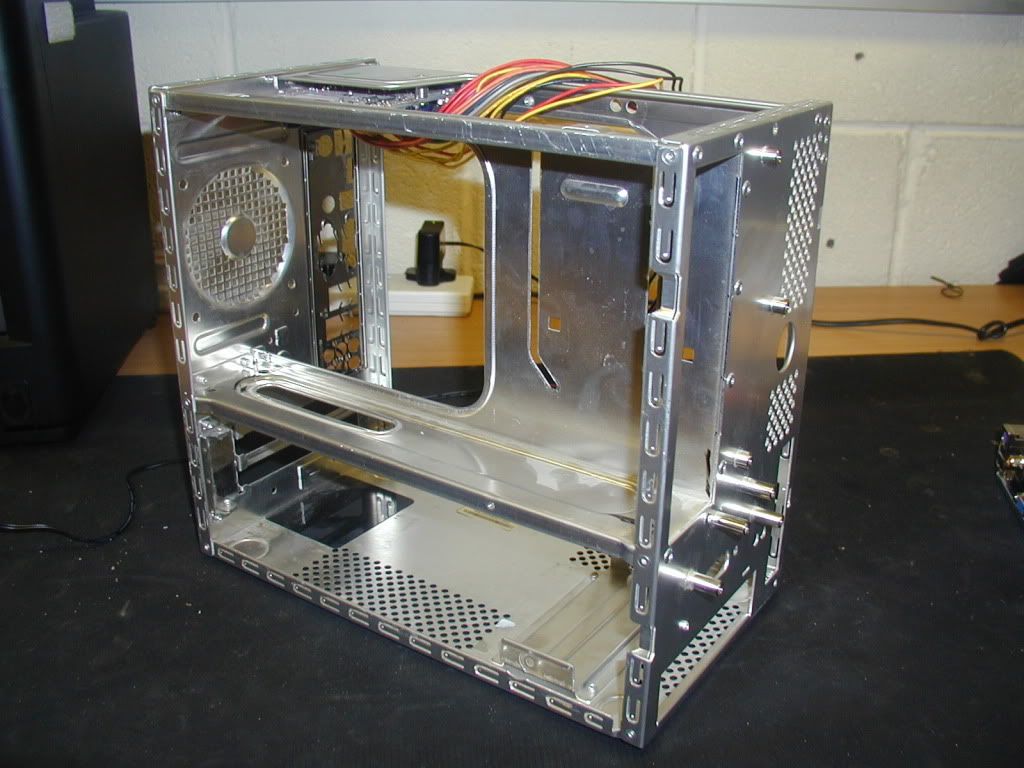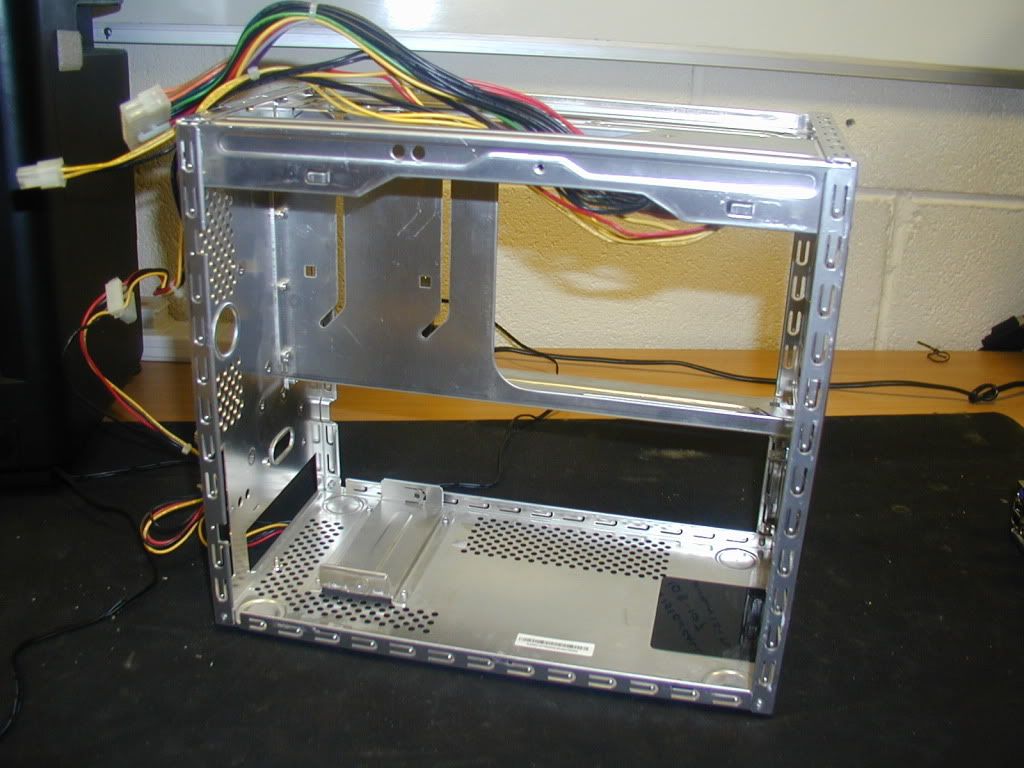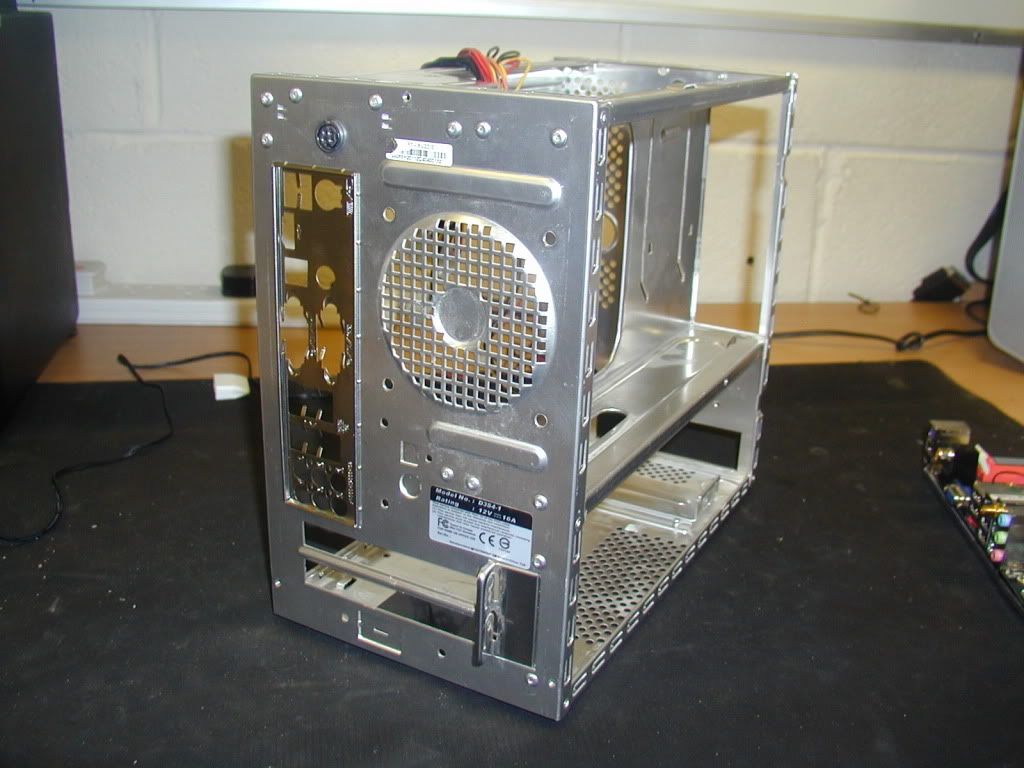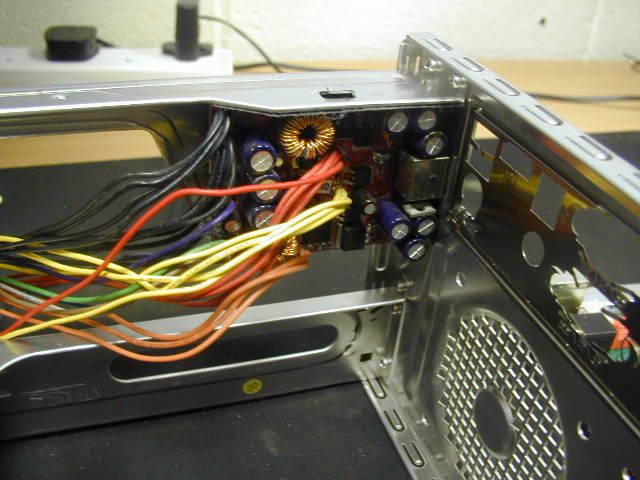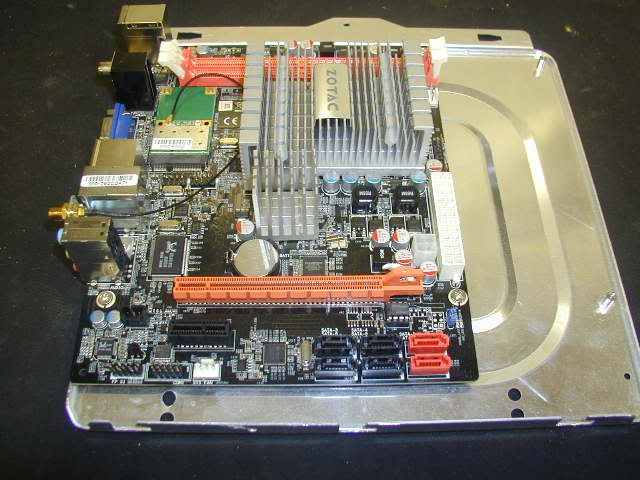 So there we have it, the beginnings of what is set to be my route into a centralised storage solution.
any ideas, criticisms and thoughts are more than welcome.