Since not many people are interested in using ECC on desktops, there have historically not been any high-speed ECC UDIMMs available. That improved a little when some manufacturers started selling DDR4 3200 about a year ago. When I found out about it, I immediately went and bought some to replace the anæmic 2666MHz stuff I was using, which was the fastest available when I bought my 1800X.
The RAM is Kingston KSM32ED8/32ME, and this is what the SPD contains: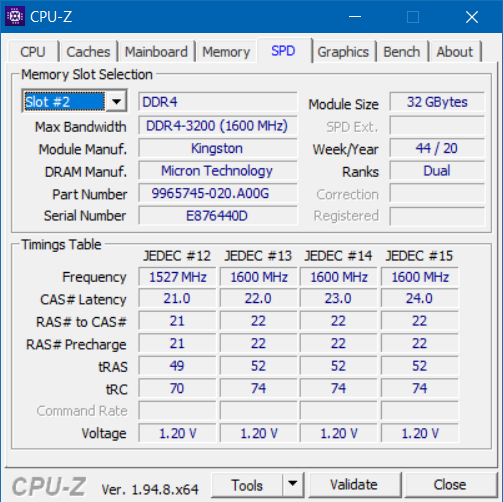 No frivolities like RGB or heat spreaders with these. No XMP profile either - just the really conservative standard JEDEC timings. There are a few other manufacturers making some too, some with different chips but otherwise similar.
Sadly it was a struggle to get it to work even at the default 3200MHz with the 1800X. My new 5950X has no such problems though, running it at 4000MHz quite happily, like this: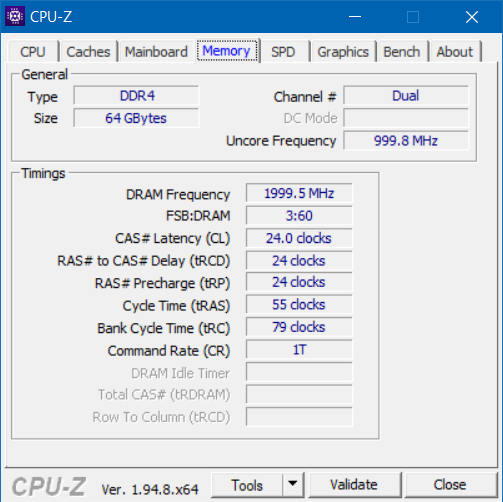 It's still not very fast, with ECC errors detected when I tried setting all the primary timings to 22. I haven't seen anyone else do any better though.