So, I've been building computers for 10 years or so, I've been on here for 5 years and not once made a post in this section.
So here goes, current spec:
i7-2600k @ 4.5GHz
G.Skill Ripjaws-X 8GB (4GBx2) DDR3 1600
ASUS P8P67 PRO B3
XFX 5850 Black Edition & XFX 5850 XX Editiion in Crossfire
X-Fi Fatal1ty
Enermax Infiniti 720W
Silverstone Fortress FT02B-W
H70 CPU Cooler
Zalman fan controller
Dell 2407WFP
Crucial M4 128 GB SSD
WD AAKS 640GB x2
WD Caviar Green 1TB
WD 250 backup drive
My desk and PC: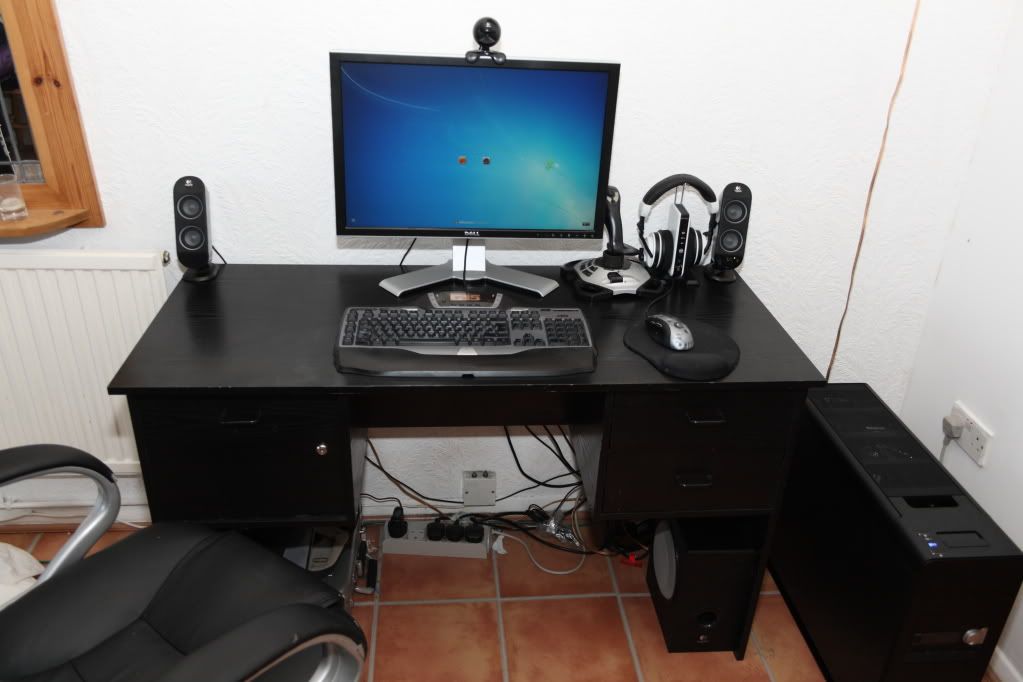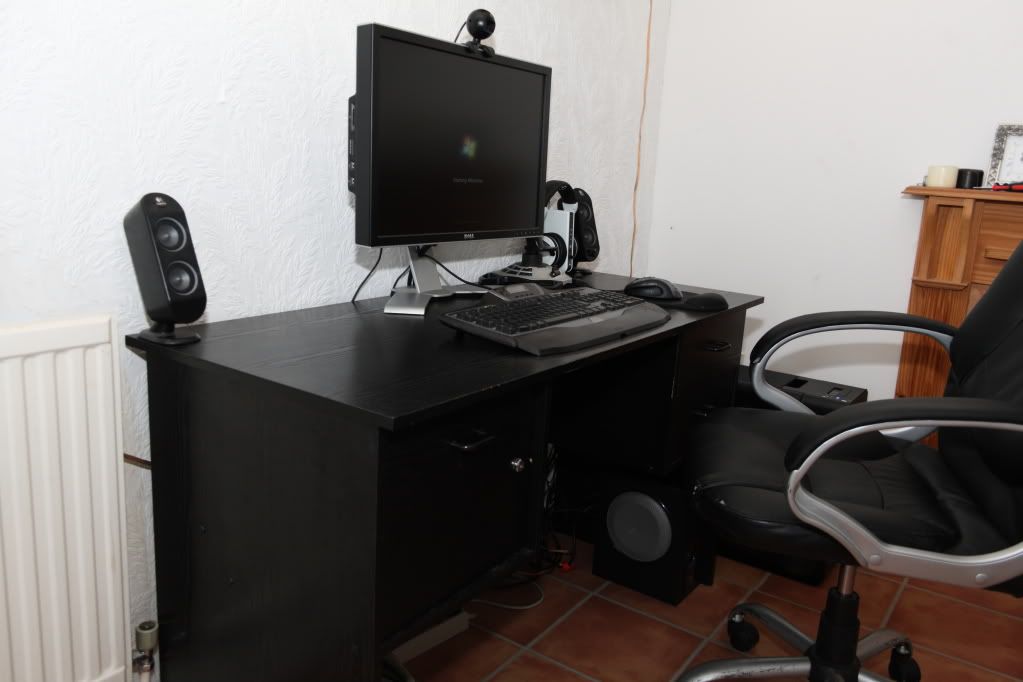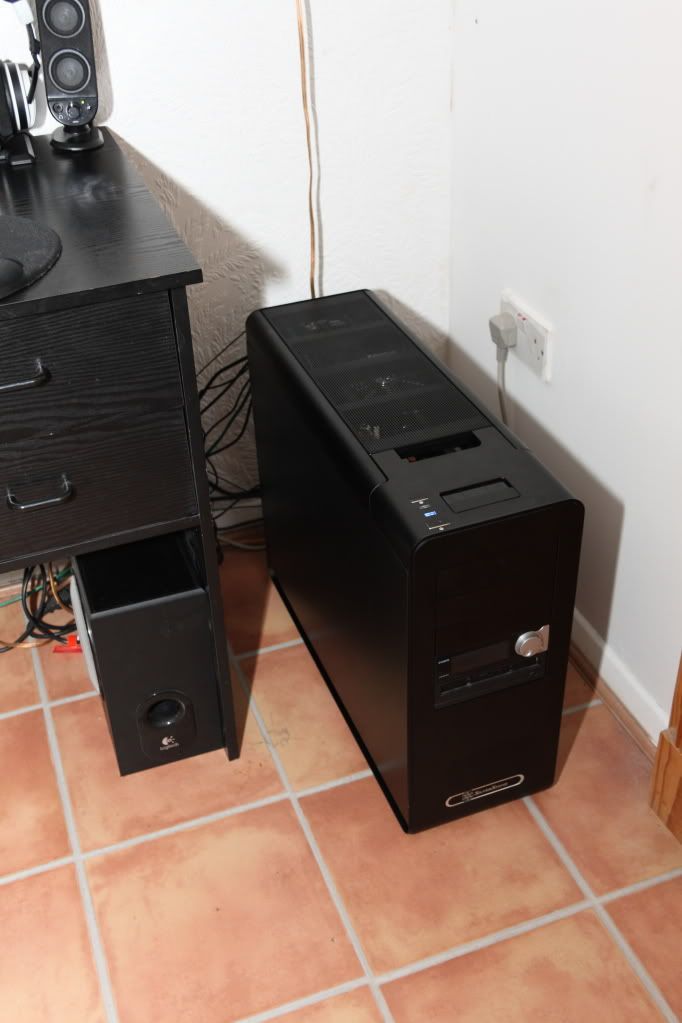 Case onto the desk for photo's and a quick clean: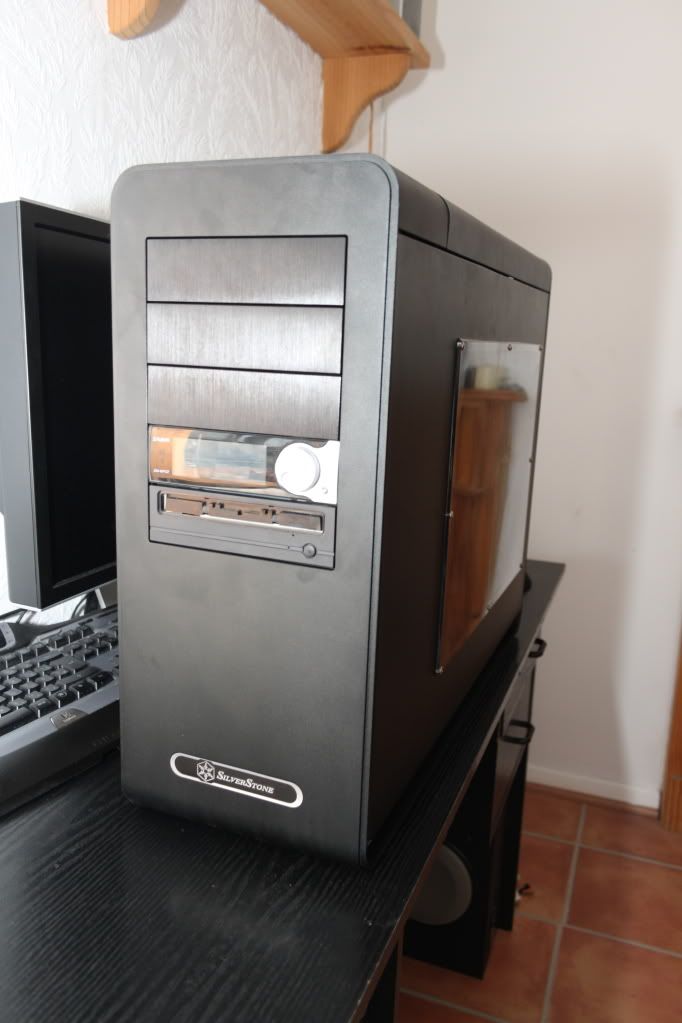 The good stuff: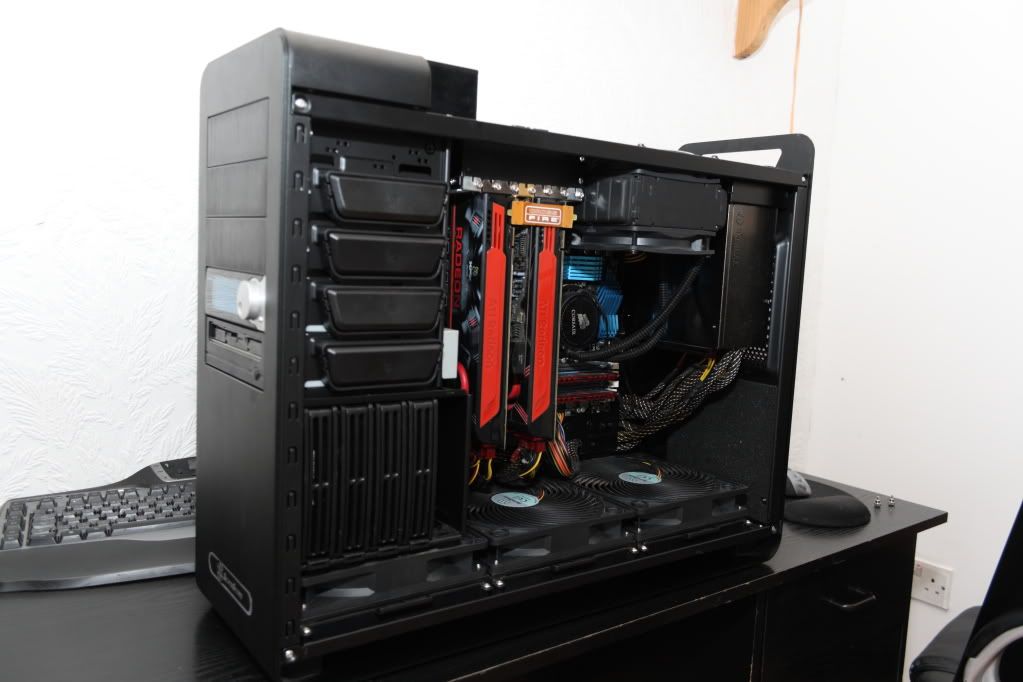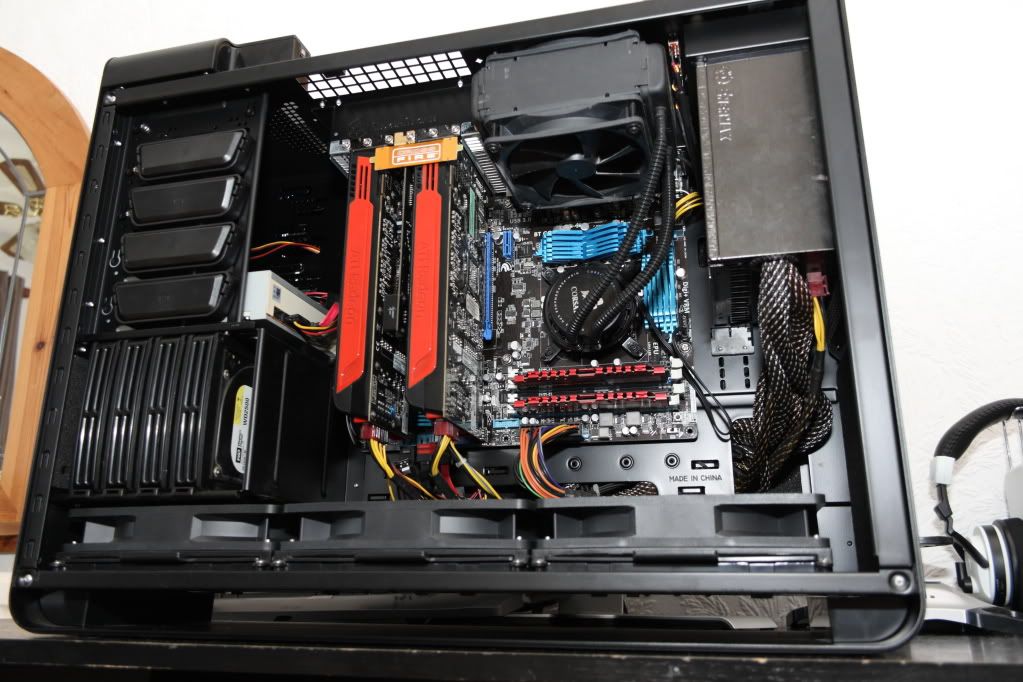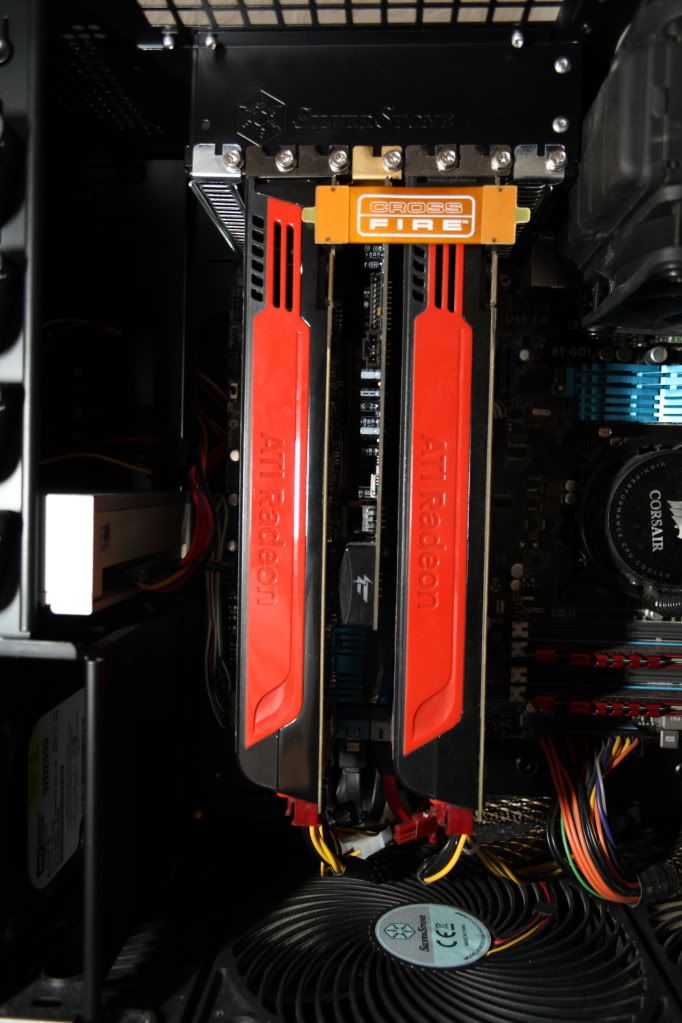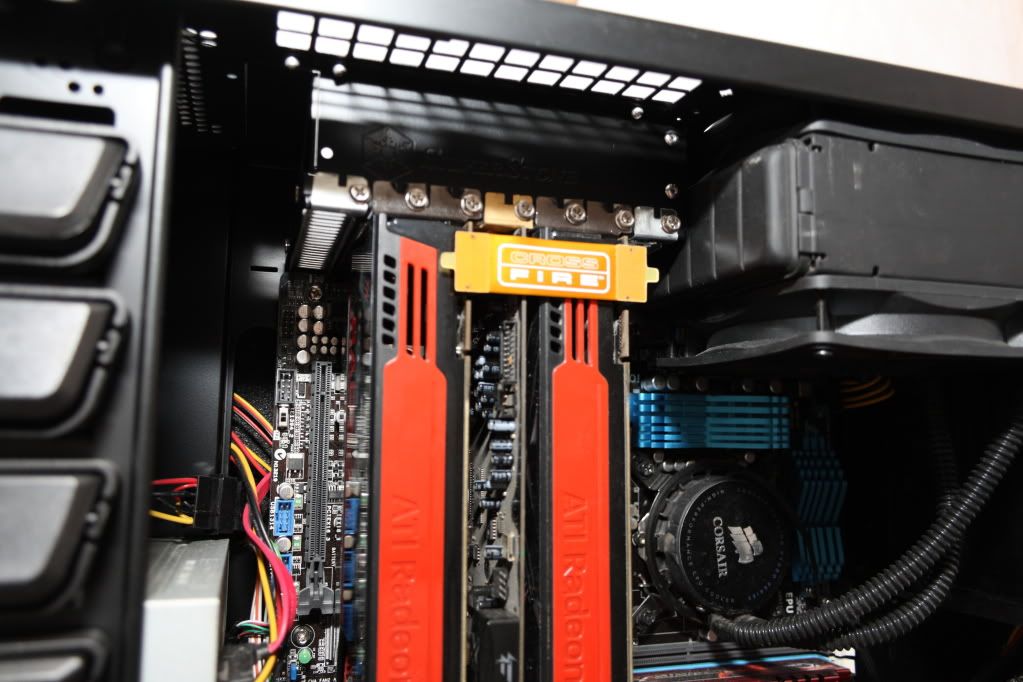 As you can see, my soundcard is old and also PCI, due to this, the only free slot is right bang between the two GPUs, which causes one to be hotter than the other. To that end, I've just ordered an Asus D2X which should be here tomorrow, it's PCIe X1, so will sit behind GPU 1. Due to my current living situation, 5.1 is a bit of a waste, hence my 5.1 speakers are set up in 2.1 at the moment. My 5.1 gaming need is delivered through my Turtle Beach X41 headset. I use the speakers for YouTube, background music etc, so to couple the new sound card, I've also ordered a set of Edifier R1600T Studio Plus 2.0 Monitors.
There's a couple of things I'd like to do to tidy the build, however I am more performance minded than aesthetic, so if there's something that will improve performance, I will always chose this over tidying something in the case.
First off, I'd like a new optical drive, preferably one that's black. I used to have a Lian Li case, so I removed the front of my current drive to go with the Lian Li bezel and can't find it, so it looks a bit pap right now. I saw an LG one in black a while ago, but I'm also toying with the idea of just having a USB one that can be hidden away since I barely use the optical drive.
I'd also like to get some new SATA cables, so they are all the same colours and easier to manage. I've seen some Lian Li ones I like that are grouped and numbered, any others around?
I'd also like a new style long PSU, as you can see below, my current one is a box style one, so doesn't sit quit flush with the case. I doubt it will effect cooling at all, but it's something that's bugging me so a new 1KW+ unit should be going in before the next gen GPUs come out.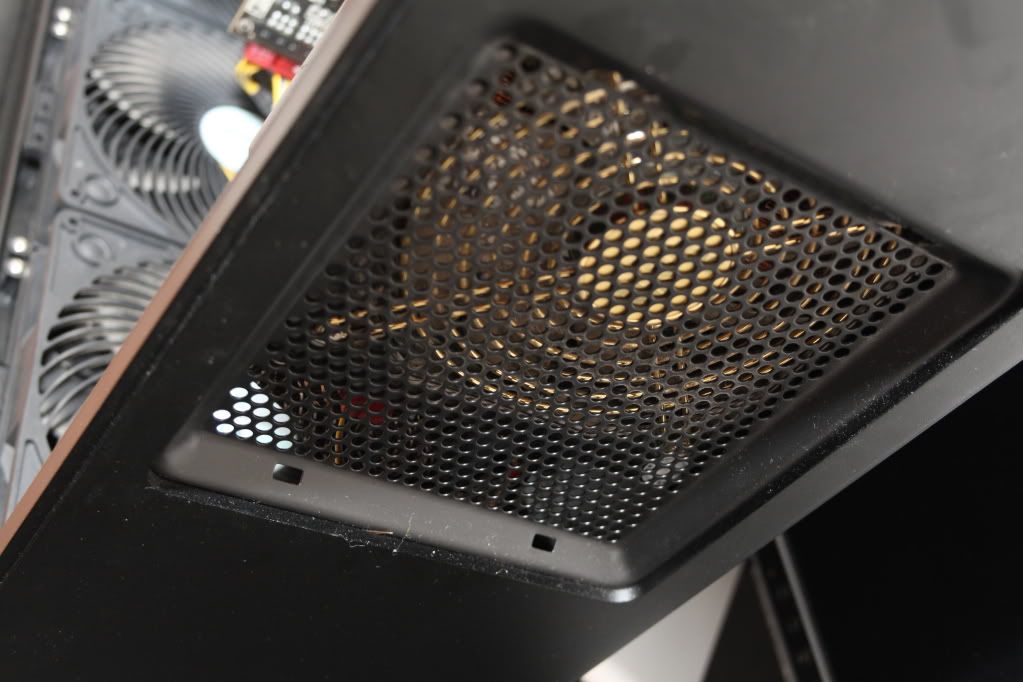 Finally, I want to replace the fans on the H70 and run them straight off the motherboard, so I can remove the Zalman controller and give the front end a much cleaner look.
I think that's it for now.
I'll add to this as it progresses thorough its life. Please let me know what you think. I'm no pro, and I know it needs tidying here and there, but please understand that I am very lazy and this is probably one of the most cleanest builds I've ever had.