Hey guys,
I'm after a new gaming pc. Current one is over six years old and whilst it plays things OK planetside 2 gave it a serious kick in the balls. Im a bit out of date with current tech but ive managed to piece together this: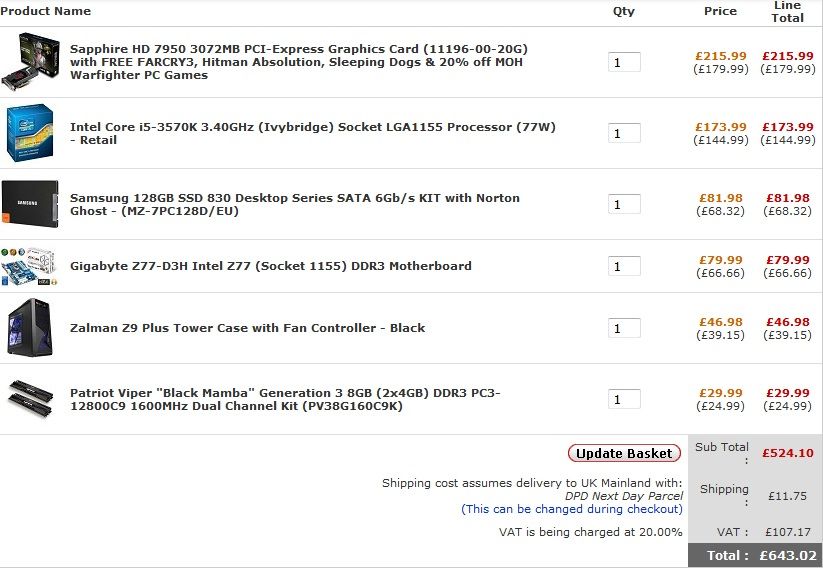 No PSU, im trying to work out what my current one is. Its a Zalman, anyone know how to find out its wattage? it isnt on a sticker on it ><
Also no HDD other than SSD, was going to reuse the ones ive got. Already bought windows when i saw it cheap in anticipation
Just after some advice whether the above is suitable, what sort of PSU i'd need and any recommendations or changes you'd make. Budget is about £600, closer the better im not trying to throw away money but appreciate you need to spend to get a goodun! Maybe ive spent too much on certain bits and a cheaper bit will do.
Thank you for any help =)