Hi,
I'm looking to replace my current NZXT H440 with something that has good air flow and will show case my PC in general - preferably a glass type of case.
I'm also looking for advice on RGB lighting to make it look nice - but nothing too over the top. I'd like to keep the case and internal lighting a sort of blue / black theme to match the rest of my setup.
Any recommendations will be much appreciated.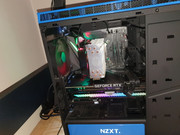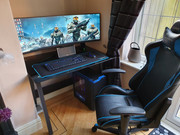 Many thanks