Joined

13 Feb 2004
Posts

2,652
Location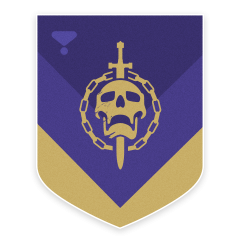 This is the new thread in which to organise Raids in Destiny 2 on the XB1 platform.
Clan Information:

We currently have a clan running, I have linked this below:
OCUK XB1 Destiny Clan
We are currently at 89 members, all of whom are active.
Forum Based Organising:
An example formatting for organising a Raid would be as follows:
Date:
31/09/2017
Time:
6pm GMT
Raid:
Leviathan, Normal.
Players:
Player 1
Player 2
Player 3
[Space]
[Space]
[Space]
This would make this thread easier on the eyes when organising.
Just quote the original posting and add your name to the post, this would be the easiest method of keeping the player list up to date.
And that's all she wrote..
Enjoy guardians, hopefully this will keep the organisation of Raids going and will be easier to follow as these posts sometimes get swallowed up during the daily Destiny talk in the main thread!
Par5n1p oot.
Last edited: